We want to make an Impact in your life
At Sunrise Orthodontics, we believe that everyone deserves to love the smile you see in the mirror. The perfect smile can open up doors for you, and you will look and feel better about yourself everywhere you go.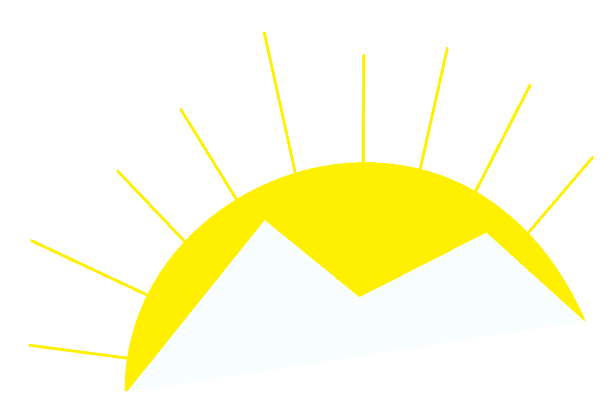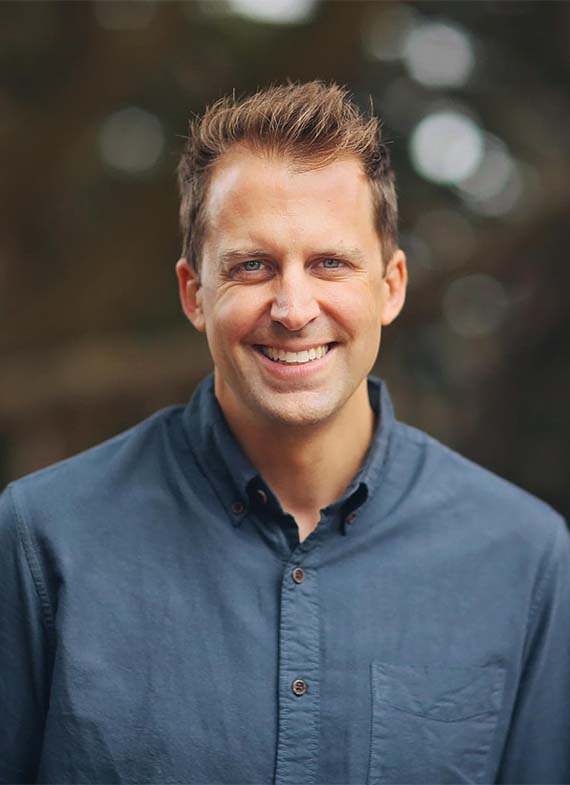 Dr. Sanders loves being able to make a difference in his patient's lives. It fulfills him more than anything else to see the transformations his patients go through.
Dr. Kim's mission is to help people obtain beautiful, healthy smiles. Seeing people of all ages gain confidence never gets old to her, and she loves being able to do it every single day.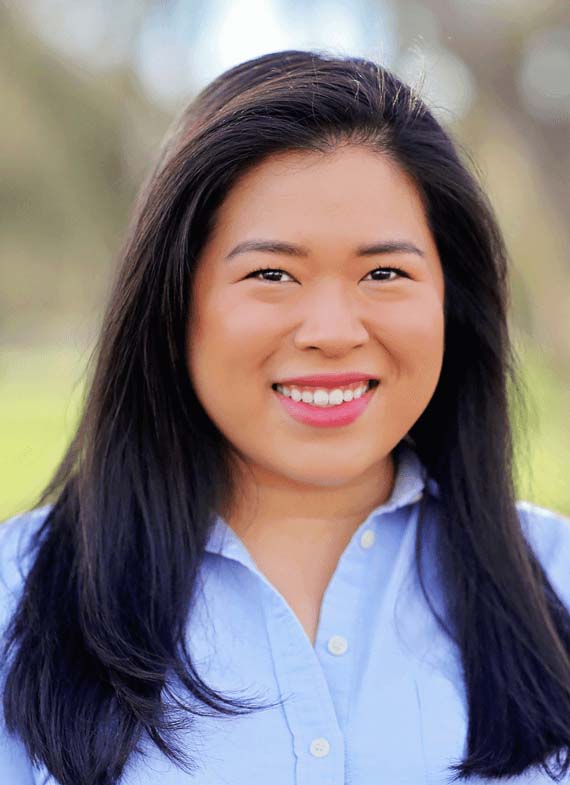 We offer a variety of treatments for people of all ages.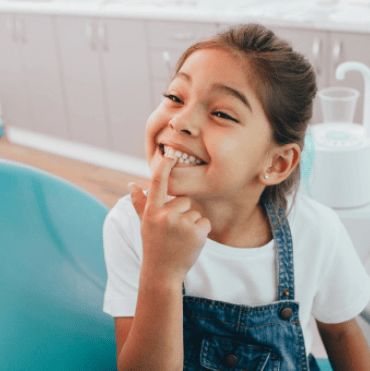 It is never too early for your child to begin the journey to getting a happy and healthy smile.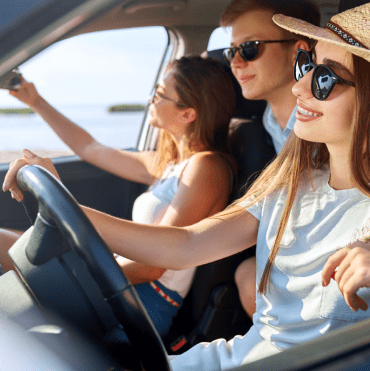 Your teen's smile is incredibly important. Our practice offers treatment designed to meet your teen's needs.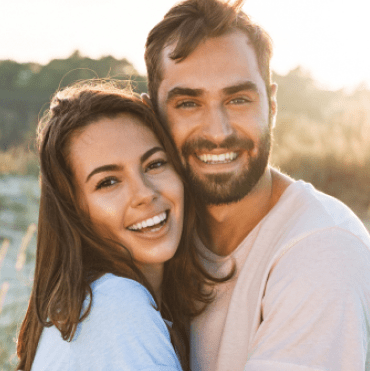 Adults, it is never too late to start your smile journey. Our treatment is designed so that you can smile confidently.
We offer braces, Invisalign, and other treatments so you can choose the best option for your lifestyle.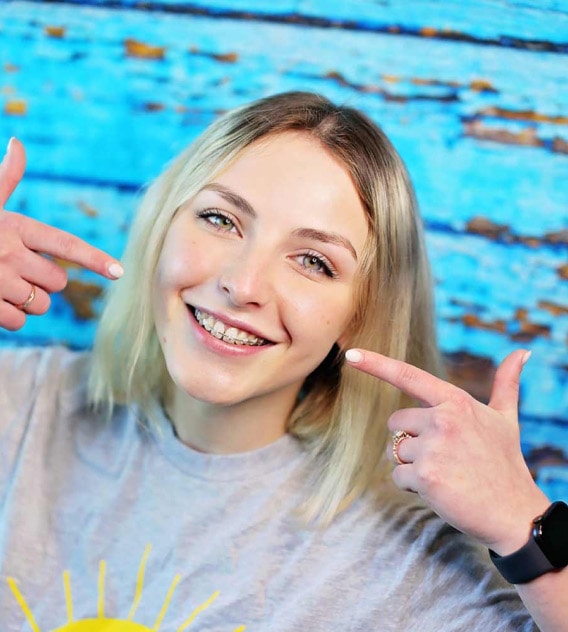 Whether you're into traditional braces or are looking for a more clear option, we've got you covered. Our braces are tailored to your needs.
Looking for a more clear, comfortable solution to your dream smile? Invisalign might be right option for you.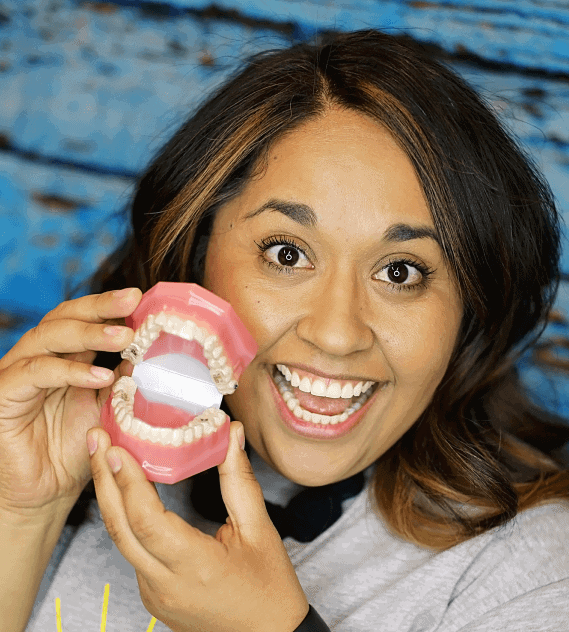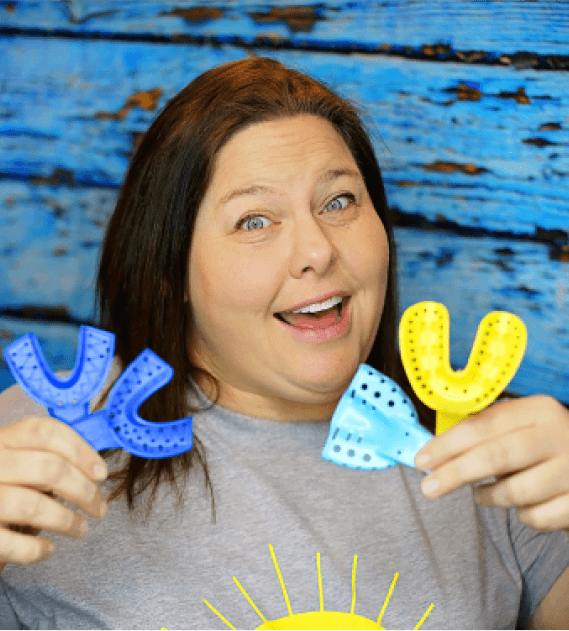 We offer a variety of treatments that are designed to give you a confident smile for life.
What Our Patients Are Saying
Check out what our patients are saying about their experience with us!
Sunrise Orthodontics is very efficient and full of wonderful and kind staff! My teeth are much straighter than my previous orthodontist left them!!
Just started treatment 3 weeks ago at 30 years old. Everyone at this office is so friendly and patient! I can't wait to see how my teeth look at the end of my treatment because I know

...

they're going to look fantastic. I highly recommend this office, especially if you're an adult looking to get braces.

read more
Honestly I was surprised at the level of concern the staff showed when we thought we couldn't afford the braces that my 13-year-old boy badly needed (He was made fun of everyday at school

...

in 7th grade). The staff showed a lot of empathy and true care for us. She gave us several monthly pay and no-interest options and reduced the total cost for a 2-year treatment by sa$1,000. Even then, I had second thoughts and a lot of doubt after paying the down pay of $1,000. So I called the office to get my money back and they were willing to mail me a check for the down-pay, but I made an appointment for a second consultation to talk about our fears and worries (I was worried about future side effects of removing 4 premolars for my son). They gave us time to do more research and ask around and by the second consultation, all our fears were eased and we're just thankful that the staff were patient, super understanding and kind with us as they walked us through our fears and doubts. Thank you, Issa!

read more
My daughter was nervous since she was 7 when she started the braces process but everyone made her feel so comfortable. They were very thorough and explained every step in detail which I

...

appreciated!

read more
The staff was really amazing,helpful and kind. I was visibly nervous for my free consultation but Issa reassured me that everything was fine and answered all of my questions and concerns. I

...

definitely am looking forward to my treatment with them in the future.

read more
From my first visit until now, I have only received the most courteous & compassionate care. At my consultation, Monica was so patient & knowledgeable to answer all my apprehensive

...

questions about starting ortho treatment as an adult. I never felt pressured and was given all the time I needed to make an informed decision. I really appreciated the payment options & discounts 😊 The office is always SO clean & bright! Can't recommend this practice enough!

read more
Kind and caring are 2 words that describe everything about Sunrise Orthodontics. The only time I've ever panicked during anything medical was at a dentist. NOT at Sunrise Orthodontics!!!

...

They ALWAYS communicate what they're doing while working on me, which makes a HUGE difference when I can't see what's going on in my mouth! Dr. Kim, Dr. Sanders, and all the staff that I've met always provide the best care, even at the end of a long day. The way they value me as an individual (not just another patient to get out the door) is the kind of character I want to emulate as I head into the medical field ❤️

read more
I have had such a good experience at Sunrise Orthodontics. The staff is always kind and accomodating. You'll for sure be greeted with a big smile as soon as you walk in the door. I have

...

full confidence in Dr. Sanders and Dr. Kim and I am thankful for the treatment and care they (and the whole team) have provided my kiddos.

read more
I highly recommend them! The staff are so nice and they make you feel so comfortable. It's a great experience everytime we go in!
Very professional, fast appointment. The staff there are super nice and friendly.
Great staff!! Great experience!! Both my children have ortho done with them. Recommend. Thanks sunrise!!
Un lugar muy agradable a lo igual que su personal
This dental practice is great. My daughter is on the spectrum. They have a gentle bedside manner. They are very patient with her. The front office staff are always smiling, professional and

...

willing to assist with any questions or concerns.

read more
They are always super nice when we go, always willing to accommodate and fit us on the schedule and they are fast with the appointments! We don't ever wait longer than 5 mins to be seen!
Great experience and caring staff. Would highly recommend!
Wonderful staff, state of the art technology. We are so glad they have come to Dixon!
Best clinic ever! My family loved to visit them! Best experience! Thank you!
The staff and Dr. Sanders are incredibly friendly. I had the best experience at Sunrise Orthodontics.
Been with Sunrise Orthodontics for a good 3 years, and they didn't disappoint a single bit. They were very helpful and clear, and they were energetic and kind and overall made me feel nice

...

and comfortable with the whole teeth stuff. I'd recommend it to family and friends for sure

read more
Very pleased with this place! Very professional and friendly staff. Both of my sons had braces and I couldn't be more happy with the results! 100% recommend!
I highly recommend Sunrise Orthodontics to anyone seeking exceptional orthodontic care. I couldn't be happier with the results. Dr. Kim and Dr. Sanders are outstanding! They are

...

professional, knowledgeable, and kind. The staff is incredible! Friendly, kind, helpful, and informative. Special thanks to Brianna for always being wonderful.

read more
Treatment was amazing! Felt great leaving every time.
This is such a great practice. The entire team goes the extra mile to educate and inform the new patients. This is also the most affordable practice in a 10 mile radius for braces.
This is a great place if you're looking for a orthodontist. It's a clean place, trustworthy, and has nice staff. I also really appreciate the services of Doctor Kim. I really like how my

...

son's braces turned out.

read more
I have no words to describe how phenomenal this office is. Dr. Kim and Dr. Sanders and all of the assistants did such a great job giving me the most amazing smile. Definitely exceeded all

...

my expectations! Loreana did such an amazing job getting my braces on back in December. I just got my braces off today and I can't be any happier! Dr. Kim and Julie Chung made me feel so comfortable during my appointment and took their time to give me the best smile. Thank you Sunrise Orthodontics!

read more
Great family ortho, staff and Doctor's are very understanding and explain things properly.
I'm so happy this place exists! I just had my consultation with Zaira (she's so amazing FYI!!) and Dr. Sanders (also super amazing!). Their entire staff is so friendly and nice.Every

...

option, step, reason, insurance/payment, everything was explained well and easy to understand. I was satisfied with our plan of attack and I was able to start treatment same day. Super happy with my experience 🙂

read more
Friendly, and very accommodating ❤️
I highly recommend Sunrise Orthodontics! I am almost finished with my Invisalign treatment and have had nothing but the best of care. Everyone has always been super friendly and

...

knowledgeable!

read more
Twirlsport International- Kori S.
Great experience! Dr. Sanders and Dr. Kim were so attentive to my needs.
Excelente servicio, un lugar muy acogedor y excelente atención por parte de sus trabajadores.
This the best place to get your braces. They have very friendly staff. I just got my braces off today and I'm really happy with the treatment.
We had very good experience with Orthodontist the all office staff. Looking forward for next appointment.
I HIGHLY RECOMMEND THIS OFFICE. COSTUMER SERVICE IS AMAZING. VERY PROFESSIONAL. I will start off with saying we've been with this office for over a year now and every time we have any

...

issues with braces they get us in the next day. There service is top notch. They always work with you if you have any concern.

read more
Great staff and great experience so far with the treatment!
Professional, friendly, and competent from start to finish! Started with an informative consultation, a quick and easy treatment, then great follow-up service. Thank you!
I highly recommend Sunrise Orthodontics. They are so professional. They are fully staffed and they all work hard to make everything seamless. Both of my kids needed Invisalign. They have

...

payment plans. They know their business!

read more
I always have a great experience with Theresa and I love going there. She makes it great!
Very friendly I would highly recommend for children.
Love Sunrise Orthodontics ! They work so diligently and efficiently . Would highly recommend !
Super friendly, kind, clean, welcoming, and helpful! No question is dumb. They make the patients feel heard.
Sunrise Orthodontics is a great place to get braces. The office is clean and the staff is very friendly and patient.
My son had a bad experience with another Orthodontics clinic so I'm relieved that we found a place where he can be at ease, comfortable and enjoy coming for an Ortho appointment. He loves

...

the attention and care he's getting. Dr Sanders and his staff are friendly and caring to the kids. My daughter had a consultation for her braces and she can't wait to go back!

read more
My son got his braces off today!!! 🥳🎉Let me tell you all it has been nothing but a great thing here at Sunrise Orthodontics! We have had a great experience with the staff

...

everyone here is Amazing! They are all so welcoming, and super friendly. I will be definitely bringing my other two children here to get their braces.

read more
I love ! this place my daughter went there first . And as soon as she completed her time there . I sighed my son up . They are very clean ,friendly , and will not keep you waiting ! for

...

along time sitting there when you have an appointment. I definitely recommend this place to anyone.

read more
Very welcoming did a good job putting on the braces for my daughter can't wait for the end results
Sunrise Orthodontics has an amazing team! Everyone is extremely professional and welcoming. I had a great experience with my Invisalign journey here. The staff is always on top of

...

everything and they really know what they're doing.

read more
I learned of this office through a friend and was very impressed with their calm ocean feel in the office and their kind staff. I am a mother of 4, I definitely felt like my oldest daughter

...

and I were genuinely taken care of in our visit and I look forward to bringing the rest of my family here.

read more
Awesome customer service! Everyone is always so upbeat and friendly! Best prices in town as well!
The staff have been very helpful and flexible with treatment I recommend anyone who is looking for orthodontist treatment to come to the Rancho Cordova location
Been here twice. Awesome staff and GREAT service❤️
All the staff are always polite with huge happy smiles. My daughter Hailie has always been scared at any dentist but not here . Every person that works here always make her feel at ease we

...

are very thankful..

read more
Beautiful, clean location. Kind and caring staff, from admin to doctor. LOTS of staff so everyone in the waiting room was seen at their actual appointment time. Cant wait for my child to

...

start treatment!

read more
I love this place!!! Always very help and all staff is very polite! I will return soon with my other son for more braces!!!! Highly recommend!!!!
This office is always so welcoming! I've been wanting Invisalign for years and this office has made the process so easy! One scanning appt I had almost made me fall asleep because of how

...

gentle and relaxing the Dr. was!! Thank you for everything you do 🥰

read more
Everyone is always so nice and welcoming when visiting. Staff is polite and professional:)
We have been super happy with our experience at Sunrise Orthodontics! The staff is friendly and helpful. They are easy to work with and try to accommodate the best they can.
Got my braces here and they did a great job. Really made sure my teeth were close to perfect as possible before removing.
Dr & Staff have been amazing thank you all for my beautiful smile. So sad that it's all done now because I definitely will miss coming here. Definitely worth it!
The staff is really friendly and are very prompt. They have me in and out.
Such amazing experience, staff was so friendly and attentive. This location was always so clean and amazing vibe
Dr. Sanders and his team are outstanding! So happy with the care my daughter has received over the years!
This place has made my life & smile better ! They use insurance and even if it doesn't cover everything they do financing. I'm Young and barely starting Life so for me it's a Win Win

...

Situation! Not only that . They're very understanding when you cannot make it also they offer you different appointment hours to work around your schedule! Most ImportantlyThey Make Your Smile Look Perfect Trust The Process!!!! You won't regret it!

read more
Always smiles since the beginning, great help and professionalism !!!! Sanders is awesome!
We are just finishing treatment for our son at Sunrise Orthodontics. It has been a positive experience, and we are definitely glad we chose Dr. Sanders. We highly recommend!
I absolutely love everyone in the office ! Super nice and welcoming. I've had my braces for almost 4 years and I'm in love with my new smile 😁 HIGHLY RECOMMEND!!!
Absolutely love my smile! I have this new boost of confidence when I smile. Everyone here is so friendly and welcoming. You can tell the genuinely care about your teeth. I'm actually sad

...

that my ortho treatment ended. THANKS SO MUCH

read more
This office is great! Everyone is always super helpful and kind!
Always kind, always accommodating from the receptionist in the front to the team working on my teeth even when things don't work out according to plan!
Staff are friendly and kind. Very organized and they help my daughter feel at ease! Daisy is especially awesome and goes the extra mile. Highly recommend sunrise ortho!!
Excelente atención, buenos precios y la verdad me siento muy confortable con esta clínica.
Excellent clinic, Doctors and all employees are very kind, friendly and professional. I can not believe how excellently they have fixed my son's upper jaw and teeth from the horrible shape

...

caused by a congenital disorder to an absolute normal and beautiful shape. His smile is beautiful and it was not possible without the excellent job of Dr. Matthew Sanders, DDS, MS and his team. Thanks Sunrise Orthodontics

read more
The staff here are very sweet, accommodating and kind (especially Elk Grove and Rancho Cordova- my two main offices). I'm glad I chose Sunrise Ortho for my braces journey. I'll have last

...

minute appointments I need for wire and brackets removal to get a filling done. They always accommodate me. They always finish the procedures on time if not a little earlier. My teeth are looking like a dream come true right now. Thank you for always taking care of my teeth!

read more
Where do I start?! I think most people know that finding a great office is no easy job. Fortunately, when it came to ortho care, Sunrise orthodontics is the first office we came across as

...

well as last! From our first visit with consultation to a year in with treatment, I couldn't recommend enough! The staff is truly dedicated to treating patients individually as needed with the best case scenario. My son had lost only a few baby teeth but his mouth was so overcrowded, absolutely no room for permanent teeth and his bites were so off. Dr. Sanders I explained exactly what we needed and we started treatment. All the staff has been incredible at every visit and adjustment. They truly show care for their patients, are very knowledgeable, detailed and really know how to fix your smile! I'm so happy with our experience at Sunrise Orthodontics and this is your sign to look no further!

read more
Best orthodontist I came across customer service is the best, the employees are the best they're all so caring and always are on there best day.
Very nice and clean office with a beautiful fish tank to view. It was organized in a nice fashion and orderly seating. The consultant was very friendly and we had the whole room to

...

ourselves and that felt very private and a nice change. Doctor was very informative and they took cool pictures of his teeth. We look forward to our next appointment.

read more
Our experience has been fantastic with Sunrise Orthodontics! The team is wonderful and everything was explained completely with me for my child.
Amazing experience! My daughter felt super comfortable!
Great front desk receptionist who was very helpful on getting me to see someone that morning when I came through. Great gals who examined, gave me my estimation, and referral to a

...

specialist to get checked off before setting my actual appointment for my braces.

read more
My experience here getting braces has been exceptional! The doctor and all of the personal are very kind and professional! Highly recommended!
Staff is super helpful, scheduling was a breeze, and the girls loved it here! One down, one to go!
I recently moved to the area and my son lost his retainer. We were about to head out of town and needed new retainers in a jiffy. We were referred to this practice by a friend and

...

fortunately, they were able to see us that very morning. The office is beautiful, clean, and friendly. Dr. Sanders is very kind and personable. We got our retainers that afternoon and haven't lost them yet!

read more
Dr. Sanders and his staff are absolutely amazing! They are not only professional, they are also super fun!
Both my older children have beautiful smiles they are confident with after their braces! Now it's my turn before my youngest get his braces in a few years! Highly recommend Dr. Sanders &

...

his team!

read more
The staff are kids friendly and professional . Dr. Sanders is a wonderful orthodontist.
From the front desk check in to the back staff everyone is so nice , welcoming and overall great . Everything is so well explained
I finally got my braces!! Julie is the best very helpful explains everything clearly ♥️. Good environment and clean
Everyone is super nice and accommodating. Everytime I would go into the office, the staff was amazing! Also, extra points to them for accommodating me since I moved out of state and would

...

only fly back for these appts. I highly recommend this office!

read more
Had the most amazing experience with my Invisalign treatment! They are flexible with their scheduling, staff is amazing, and Dr. Sanders is so kind and helpful!
This office is clean, convenient and very welcoming!My daughter is getting phase 2 braces- Reasonably prices and great payment options if you need them!!Everyone is so nice and always on

...

time!

read more
I couldn't be happier with Sunrise Orthodontics!My experience thus far has been amazing. The staff and Dr. Sanders have all made me feel comfortable and completely at ease.From my

...

consultation to the beginning of treatment when everything is new and a bit nerve wracking, the staff made everything so easy and helpful.Again, Couldn't be Happier!!!Thank You Sunrise Crew 🤩

read more
I have been here since 2018 and my experience has been great. Even though I got my braces off 2 1/2 years ago, I still come around here and there for new retainers and their service is

...

wonderful! The Retainers For Life program makes it really easy for me to stay up to date on my retainers and Sunrise makes it a super fun experience with different prizes and gift cards using their OrthoBucks!

read more
Sunrise Orthodontics made me feel so welcomed. I always looked forward for all my appointments because of the amazing staff. The staff there are super nice and friendly. Highly recommend

...

sunrise orthodontics to anyone if they are looking to get their braces done. Just got mines off and I'm so happy with the work they did and help me love my new smile.

read more
The best staff. Always so polite. Got my braces off today and my smile looks amazing. I'm am really thankful to everyone there. 🥰
If your looking for a good orthodontist office look no further! I have recommend this place to all my family and friends! They are amazing! I was insecure about getting braces for the

...

first time being 26 years old but they assured me your never to old! They were right! The staff is amazing! I'm so glad I decided to get my braces through them I'm beyond happy with my results!

read more
I like them so much. They are so professional, friendly, and helpful. I feel so happy whenever I am here.
Staff is incredible!Feels like I am seeing friends rather than the dentist!
Great staff and the office is very clean and welcoming!
Very friendly environment and employees were kind every step of the way, very happy with how my teeth turned out.
Loved the service that they provided. All the staffs are very nice and friendly!
I love being part of this amazing community, just got my braces off and I love my new smile
I really enjoyed my experience at Sunrise Orthodontics! Their staff are super friendly and welcoming, and I'm really satisfied with how they were able to fix my teeth. I definitely would

...

recommend them to anyone looking to fix their smile!

read more
All thanks to Sunrise, I feel so much more confident in my smile!
I just got my braces off today and I love my smile!! :)) I had a great experience and loved my whole journey to get the smile Ive always wanted!
Great service & very nice workers! 10/10 experience
the staff are so nice here! i recommend going, my teeth looks amazing
Amazing experience, very nice staff and would definitely recommend.
All of the staff is so welcoming, making every experience at the office very positive!
I really like everyone in this office. They are so friendly!
Sunrise Orthodontics has made me want to smile all the time, I started my Invisalign journey 20 weeks ago and already have a huge improvement! My lower teeth were so crowded the front teeth

...

turned inward, the now are aligned and straight! I never thought it would happen! SO Happy with my decision

read more
I've been getting treatment at Sunrise Ortho for the past seven months after being referred by a friend. My experience has been great! The team at Sunrise Ortho is very friendly & really

...

work with you to achieve a perfect smile. Looking forward to the rest of my treatment with them!

read more
S. O. Assistant with the adj. long & she was just so helpful & understanding the wiring was poking me i kept having to get them cut and she was just so patient, nice, sweet about it coming

...

to sunrise ortho was the best decision for me & my daughter. Glad i made that call..

read more
This has been quite the journey of getting my most perfect smile but Dr. Sanders, Dr. Kim and team have been top notch! Front staff Julie at the Elk Grove location is a true gem and Anthony

...

also in the Elk Grove office is extremely personable and professional, I highly recommend Sunrise Orthodontics if you are considering getting your smile just right!!!

read more
I went to my first appointment and saw that there was good service, good communication, and easy to make future appointments.
Amazing office! I love going there and seeing Stephany! She is my favorite, she's always polite and helpful and lightens the mood!
Steph was very very friendly. She did the rainbow braces on me like i requested
I am so glad that I found sunrise orthodontist,. Great atmosphere and people. Dr Mathews is great and attentive to my concerns.
This place is great!! Staff is awesome, they make you feel so comfortable and go out of their way to make sure you receive the best service, definitely recommend!
Great place to get Braces or Invisalign! Amazing staff as well, especially Anthony who helped me!! I would recommend this place to anyone looking to get treatment done!
Everyone did such a good job on my teeth during the laser treatment i'm glad to have Anthony be apart of the process.
The staff was so polite & the place was really clean! Anthony went above and beyond with my daughter's first experience with braces. He did so well in comforting her during the process! I

...

most definitely would recommend this orthodontist to family and friends! Thank you staff!

read more
The best! Staff are so welcoming and understanding always making you feel like family. Love love love them!!
I've had my braces for about 2 years and I'm so happy with the results. The staff are always so nice and welcoming to me and they explain what they are going to do very clearly throughout

...

the process.

read more
Very friendly and professional staff. Always clean and on time. Personally we arrive 10-15 minutes early and are seen right away. I definitely recommend this place.
The best orthodontists work here!! Especially Jazmine and Lindsey! They helped me so much and everyone that works there I appreciate a lot and love them! They make you feel at home:)
Great staff, front and back. I always have an amazing time there and enjoy coming to appointments. I'm always treated well and get welcomed as soon as I come in. The girls up front are

...

amazing! I had daisy today work on my teeth and she did great! Dr. Kim is very kind and explains where you're at in treatment clearly. Definitely come here for ortho treatment!

read more
I really admire this place. I've been a patient since I was a teenager and I love how much the company grew. After several years of being irresponsible & not wearing retainers, my teeth

...

started to shift and I developed an underbite. Therefore, I decided to come back to Sunrise Orthodontics and get braces. Dr. Sanders has been wonderful and very accommodating. My last 6 months of my braces journey, I was seen by Dr. Kim (who recently joined the team) who made sure I was happy with my end results. Shoutout to Julie, Anthony & the rest of the Elk Grove team who are always welcoming. Thank you Sunrise Orthodontics for taking me in as a patient again! Fingers crossed I won't be back again lol

read more
10/10 would recommend coming here. the service is great and the staff are really sweet!!
Great and friendly staff, they are always so warm and welcoming! It's nice to have two locations in Elk Grove and Rancho Cordova!
I can see the changing!! It is great to have the doctor and the crew always taking care of me.
I had a wonderful experience at Sunrise Orthodontics. The staff was always very nice and welcoming, but best of all I was left with a beautiful smile. Im happy to have come here.
Very fast service. I didn't have to wait long in the waiting room. Great service and they have a point system for arriving on time and having good hygiene. Highly recommended
I had a great bond with the dentists, we were laughing and they were very talkative and really nice, they made me feel comfortable and had so much patience for me. I love them.
5 stars every time. I HIGHLY recommend Sunrise Orthodontics. We've received such great service at Sunrise Orthodontics and all staff is AMAZING, super friendly, and professional. From

...

day one, at my sons consultation, everything was explained in detail and clear for both my son and I to understand. All our questions were answered. I liked that the orthodontist and staff communicated with my son directly, as he is old enough to understand he's in his teens, and made sure to address his concerns and answer his questions. I've already referred my family members as well. Don't wait any longer and call them today !!!

read more
Loved this place! Staff and Dr.Sanders are the sweetest people ever! Highly recommend them for any orthodontic needs:)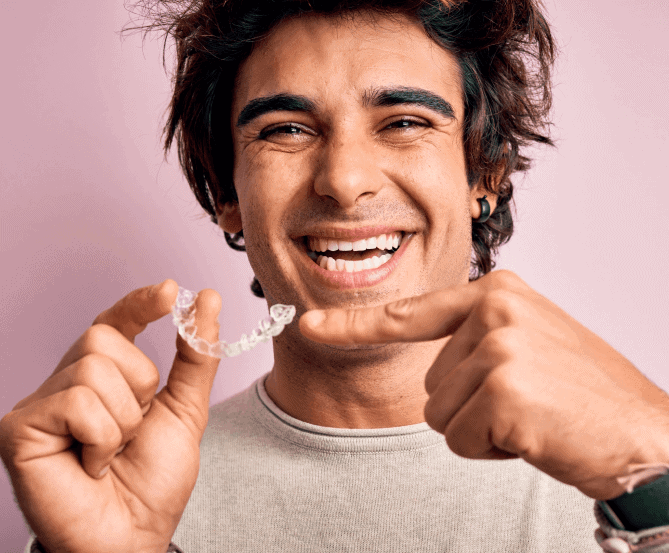 get social with
#sunriseOrtho
Stay connected with us through social media and see how we're making an impact every day!