We recognize that all our patients are unique and deserve to receive orthodontic care that reflects their individual needs. Our experienced and talented team is committed to working with you and your family to create a comfortable, stress-free, and rewarding orthodontic experience every time you visit our practice.
We are pleased to welcome you and your family, and we look forward to working with you.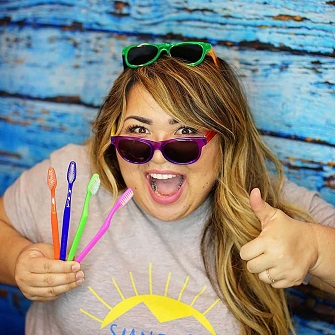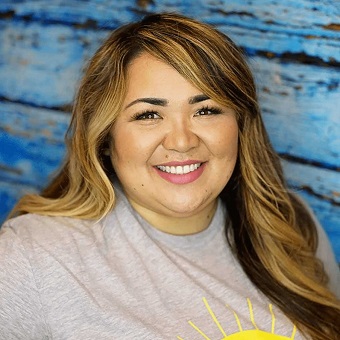 Regional Business Manager / Human Resources
I was given the opportunity to join Dr. Sanders's team in 2012. I started out as a scheduling coordinator, transitioned into the role of insurance coordinator, and from there to office manager of all of our locations. In 2020 I made the transition into the role of managing the business and personnel on a larger scale. It's been such a privilege to experience this growth in our team over the years! While you may not see me at every visit anymore, I'm still deeply committed to making sure our team makes everyone's experience in our office positive and enjoyable. Our patients are like family and it's so fun to watch them grow and change throughout their treatment.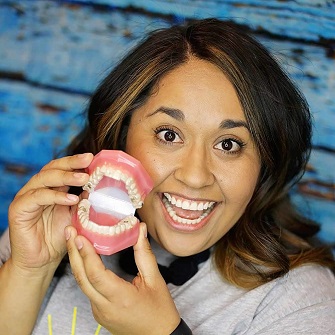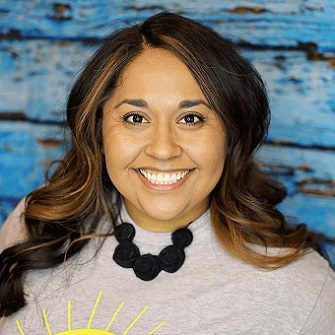 Placerville & Dixon Office Manager, Treatment Coordinator
Hi! I'm Zaira! I manage our Placerville and Dixon locations. I also work as a treatment coordinator. As office manager, it's important for me to make sure your visit runs as smoothly as possible and that you enjoy your experience in our office! As a treatment coordinator I get to help new patients during their first visit with our team. I get to educate patients about their specific treatment plans, help coordinate insurance benefits, and assist patients in making financial arrangements that fit within their family's budgets.
My favorite part of my job is patient interaction! Our patient family is so diverse; it is so fun getting to know families and patients while they are in the office. I enjoy having the tools to help them and make their orthodontic experience as pleasant as possible. As I am fluent in Spanish, I enjoy being able to help our patients and parents who speak Spanish feel at ease and comfortable when starting and going through treatment. It is so exciting to see how patients progress and to see their great smiles at the end of treatment.
I enjoy cooking, (attempts at) baking, and being outdoors. Day hikes and trips are my favourite thing to do on any weekend. Although I am not a sports enthusiast, I am a sports fan and love going to soccer, baseball, and football games. I'm also a proud Tia (Auntie) to my darling niece and nephew, Luna and Jonah.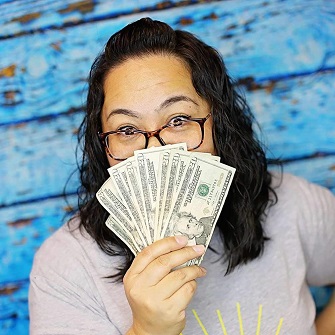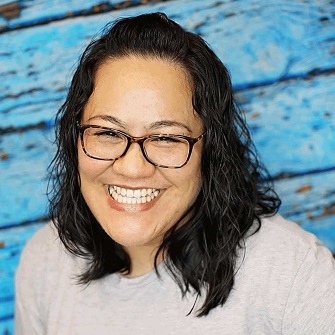 Rancho Cordova Office Manager
Aloha! I'm Chelsea! I joined Dr. Sanders team in 2015 and started out as the financial coordinator. Now, as the manager of our central office in Rancho Cordova I get to help the team in all areas of our daily operations. I'm still involved in helping with financial plans and insurance, but my primary focus is to help our team succeed in making your visit with us the best it can be.
I really enjoy catching up with our patients whenever I can and seeing their smiles progress. I may even try to persuade you to feature that beautiful smile on our social media from time to time! You worked hard for it and It deserves to shine!
Outside of work, my favorite place to be is around the dinner table spending time with friends and family or serving the youth in my church! I love traveling, arts and crafts time, being in the water, and all things SacTown!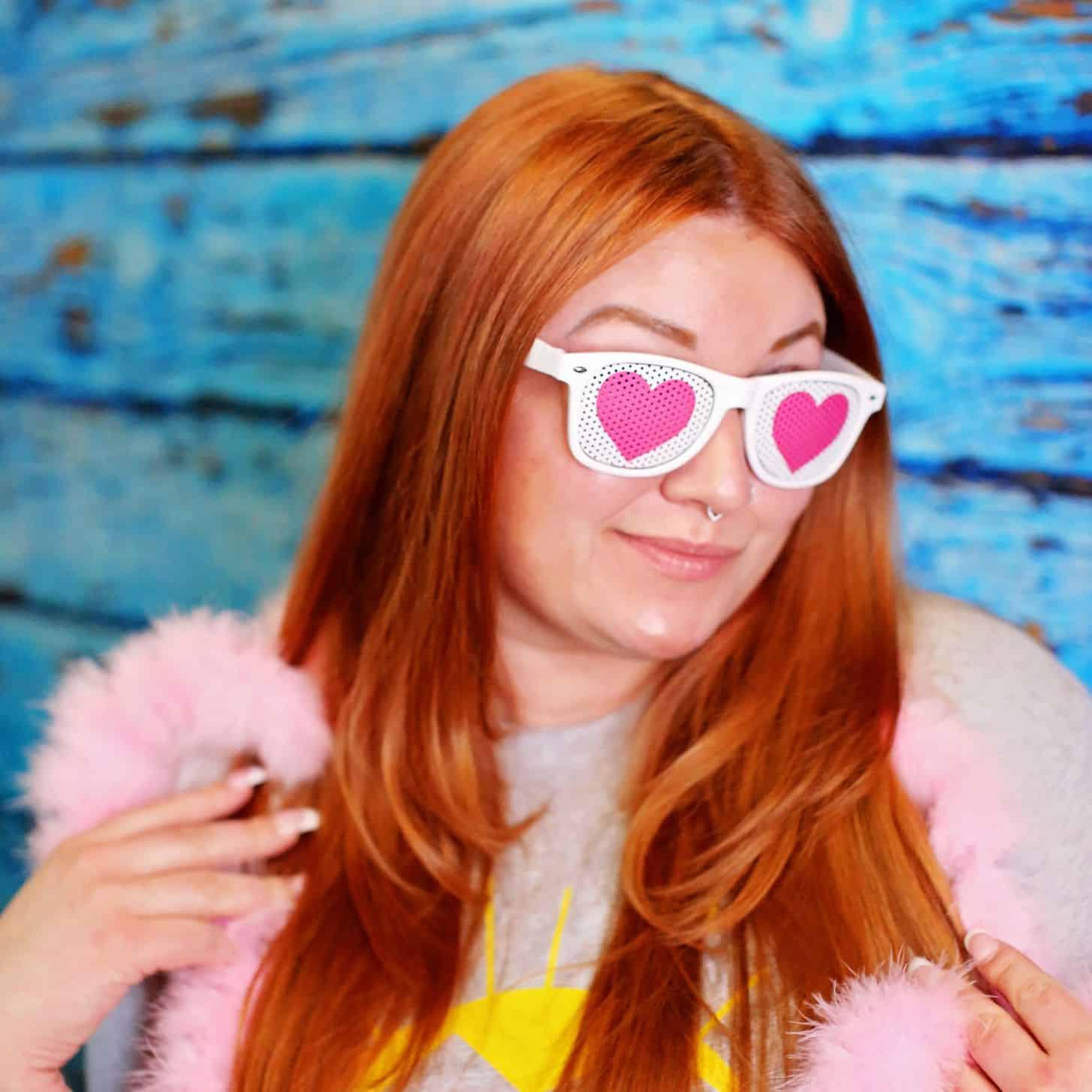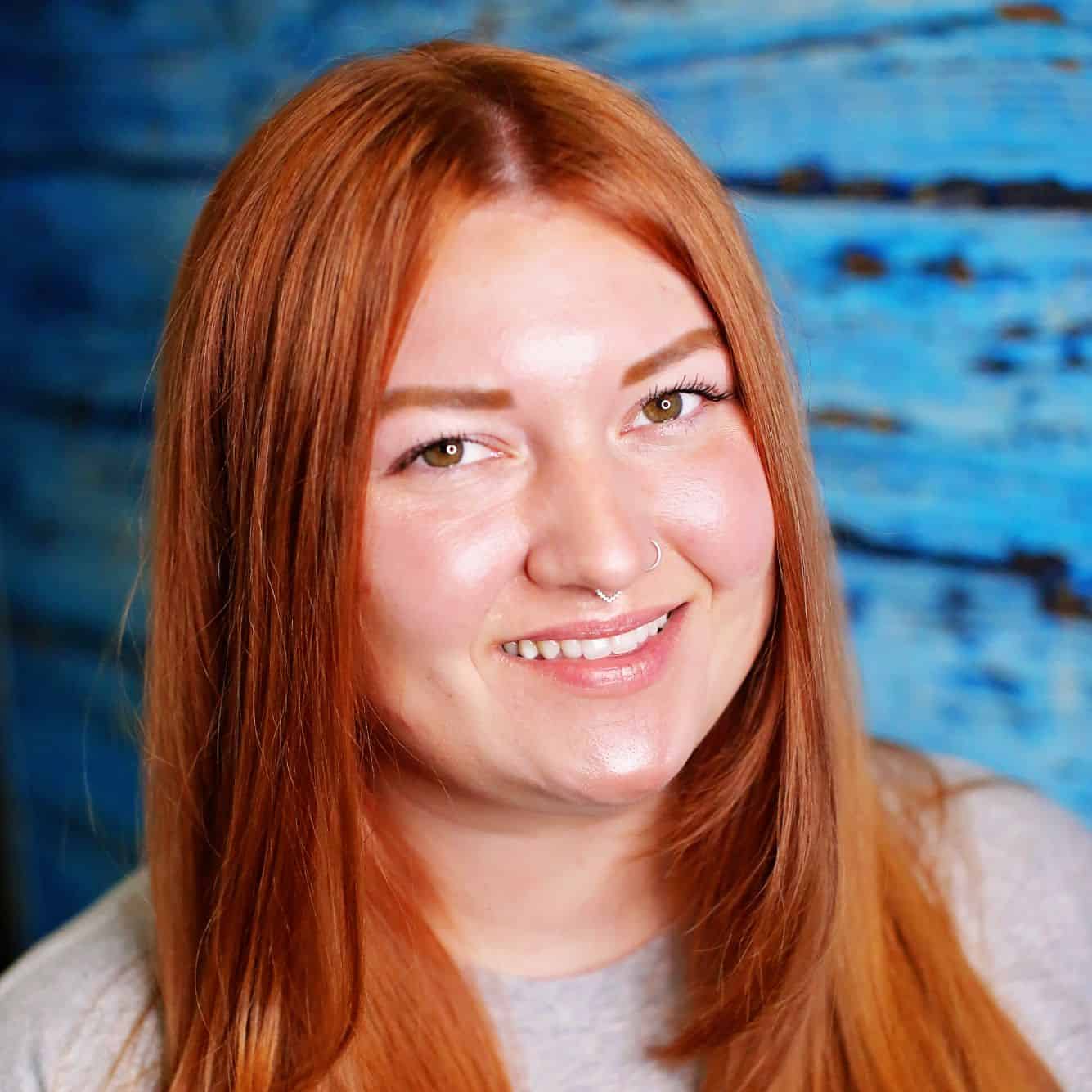 Hi, I'm Josie! I am the office manager of our Elk Grove location. My job is to help keep my teammates motivated and informed of office policies and protocols so that your appointments go smoothly. I started working here in 2023.
I started in the dental field in 2022 working in cosmetic/general dentistry. I have my degree in medical billing and coding and have training in administrative tasks which have helped me immensely in being a leader. I love seeing the change our team helps create in others' lives! I am a people person through and through and I love taking in new knowledge and information from all my team members.
I am a dog mom of 2 and a cat mom of 1. Too many fish to count. I have been riding horses since I could walk. I paint, draw, and read extensively. I'm addicted to the sunshine and love to be outside, whether it's hiking with my doggos or just laying out, I love it!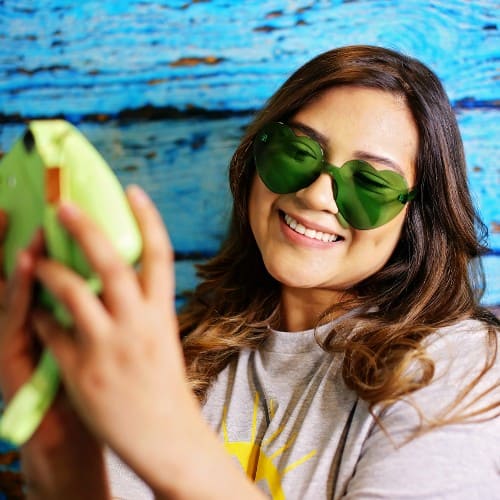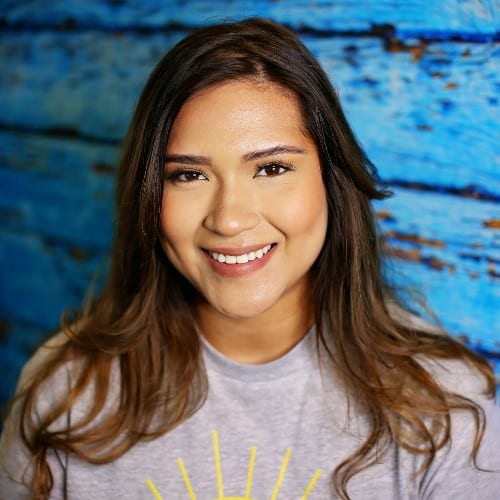 Scheduling & Treatment Coordinator
Hi there! I'm Ailedy, your friendly Schedule and Treatment Coordinator at Sunrise Orthodontics. I guide our new patients through their initial consultations, help our doctors with exams, and educate everyone about their unique orthodontic plans. Also, as a Spanish interpreter, I'm here to answer your questions and find the perfect time for your appointments, making your orthodontic journey outstanding and unforgettable.
Introducing patients to our caring clinical team after consultations is my favorite part of the job – a team that truly values your best interests.
Born and raised in North Lake Tahoe, I swap between swimming in summer and shredding snow in winter. As a proud fur mom to a Bernadoodle and a Maltese, we love picnicking in Tahoe City and adventuring on foot. If you see me in the office, feel free to recommend some new hiking trails for us to explore!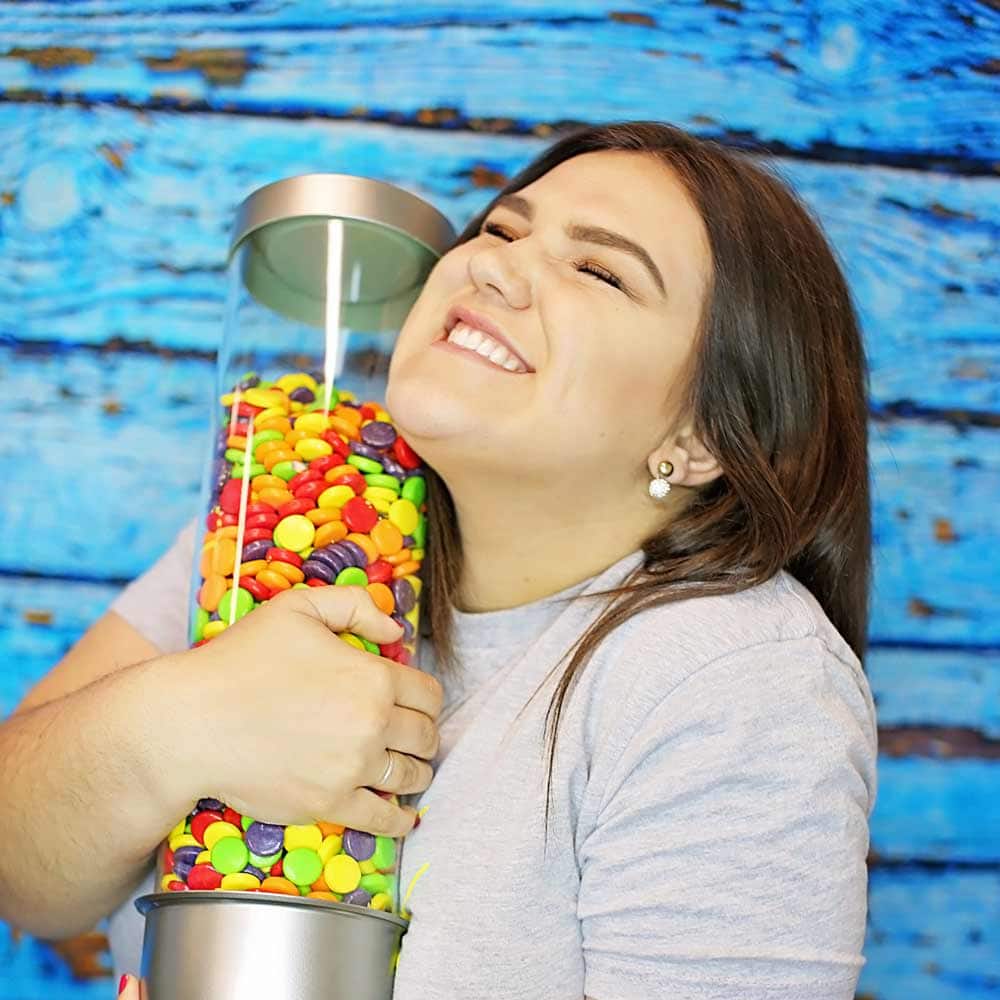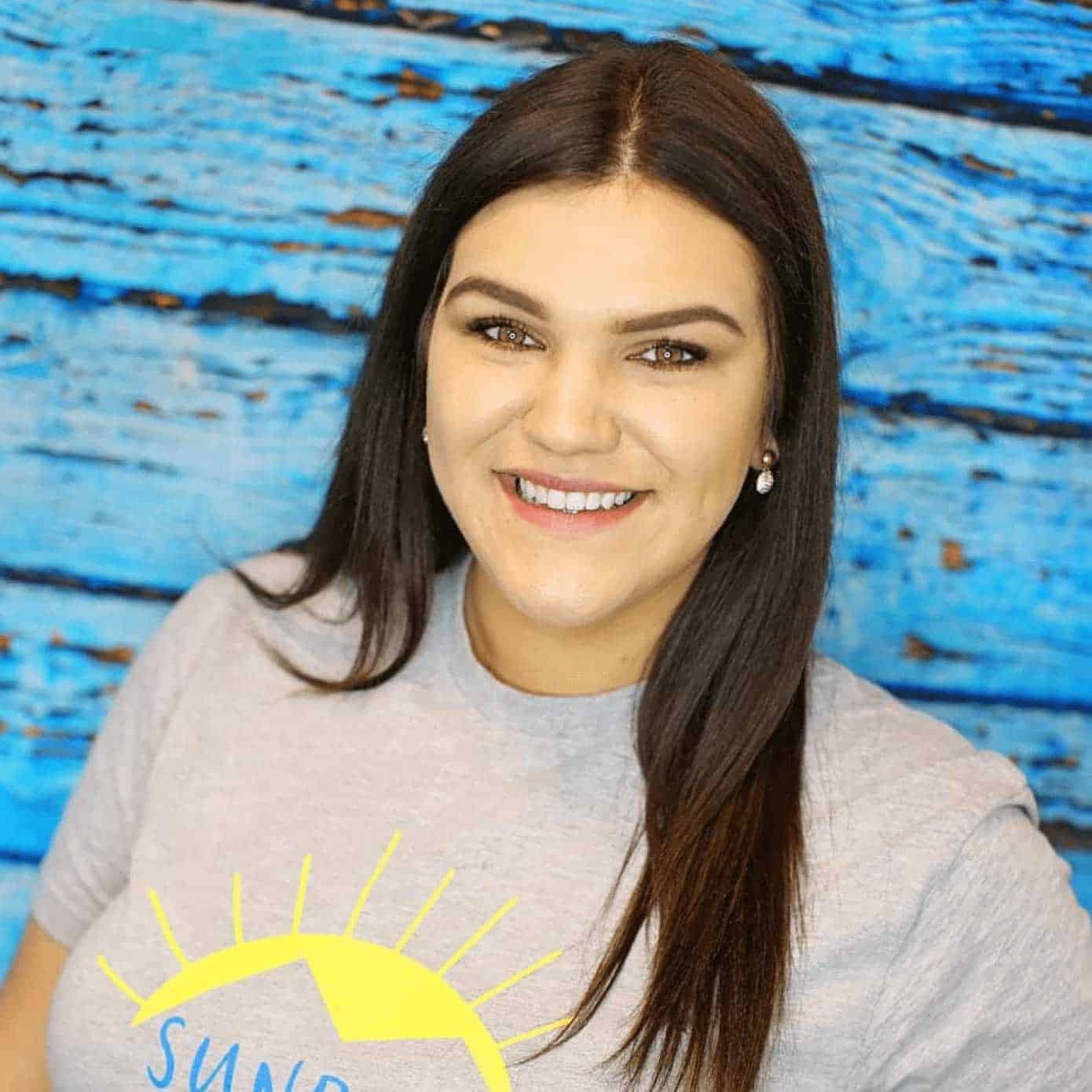 Scheduling/Treatment Coordinator
Hi, I'm Julie! I am a treatment and scheduling coordinator. As a treatment coordinator, it is my job to guide you through your initial consultation and make sure that we find a treatment plan that works for you. When I am not TC'ing, I work at our front desk and help with scheduling. One of the things I enjoy most about my job is getting to know our patients!
The best part of my job is being able to witness our patient's smile transformation; seeing how happy patients are with their new smiles and the newly gained confidence makes my day! Our patient family is so interesting and I especially enjoy the diversity of patients we see on a day-to-day basis. I was raised in a Ukrainian family and can fluently speak Russian and Ukrainian. I have a degree in Business and Healthcare Administration and I love that I get to use my degree every day.
In my free time, I like to travel and explore new restaurants with my husband. I love trying new foods and exploring new places.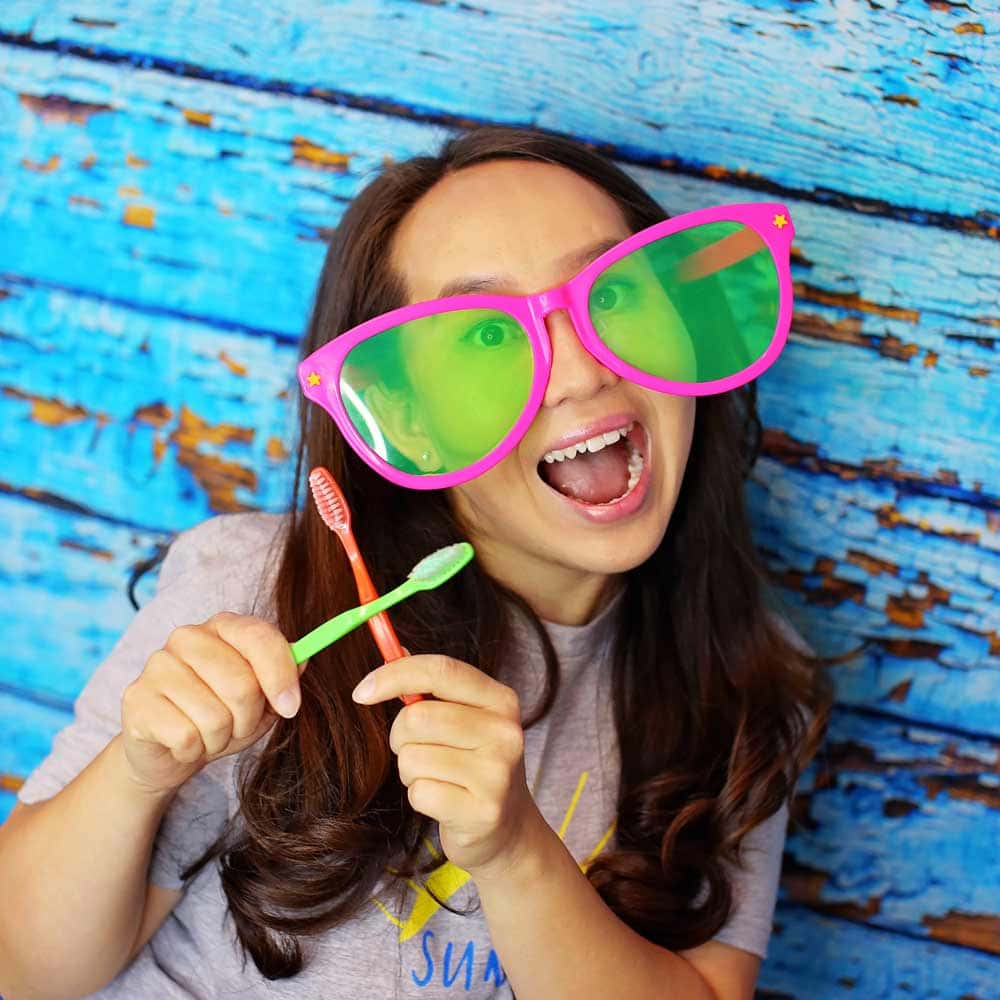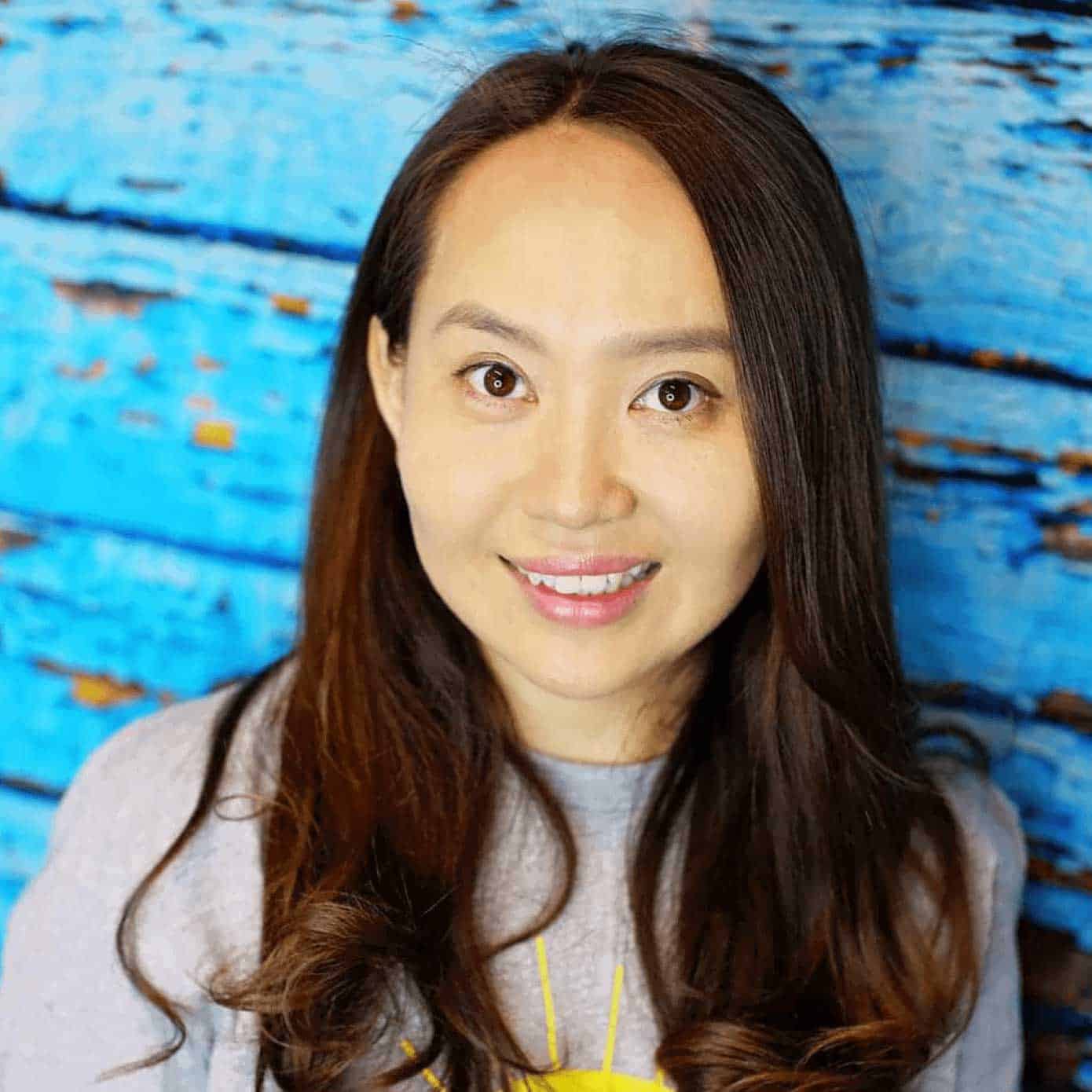 My name is Baigalmaa! I work as our team clinical coordinator across all locations. This means I get to help the orthodontists manage their workflow and assist each of our clinical team members in being their best. In 2020, during my dental assisting schooling, I got the opportunity to join this amazing team after my externship. I have always had a passion for orthodontics, and I have loved every opportunity to grow and do more. Dr. Sanders and the entire staff have been a joy to learn from.
One of the most rewarding parts of my job is the happiness and appreciation our patients give us for what we do. We enjoy making people more confident in themselves and helping them achieve better bite function and a beautiful smile.
Away from the office, I enjoy spending time with my family and friends. My husband and I have been married for 13 years, and we have a son and a daughter who make our lives brighter and more joyful. We love traveling and learning about new cultures!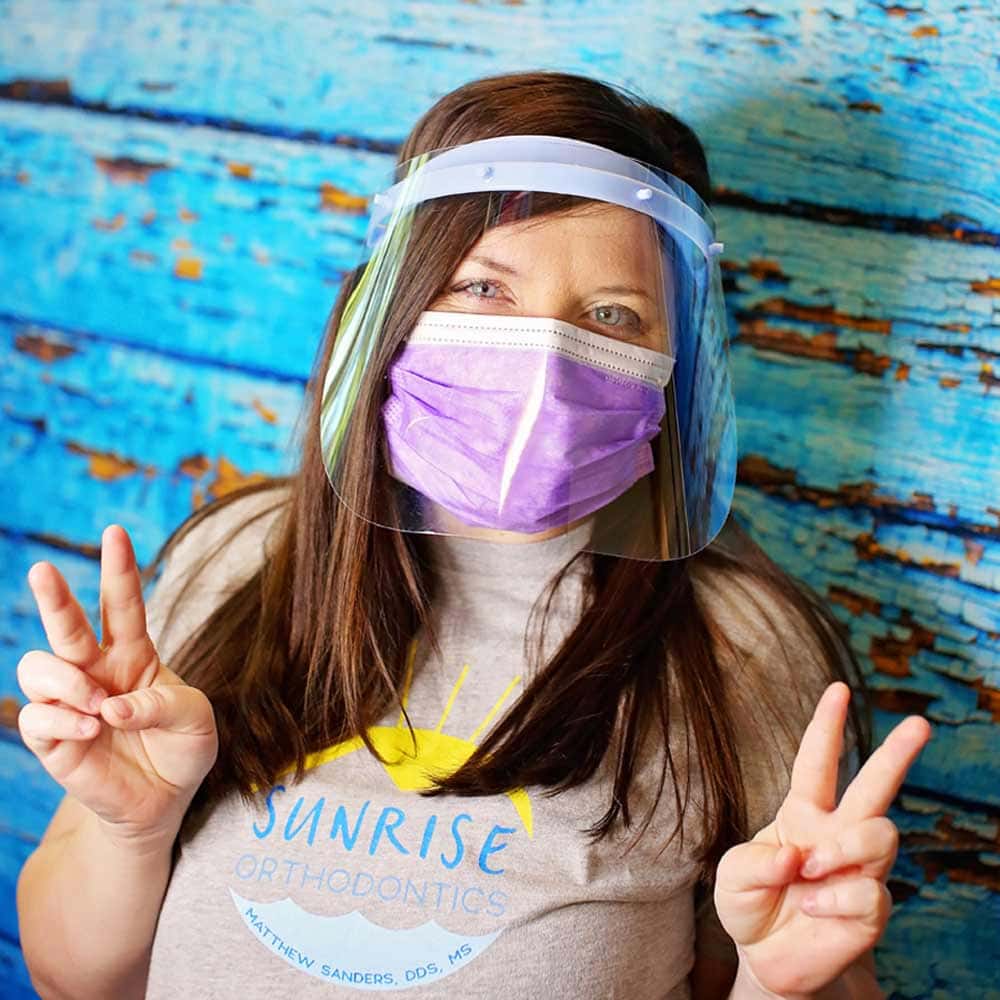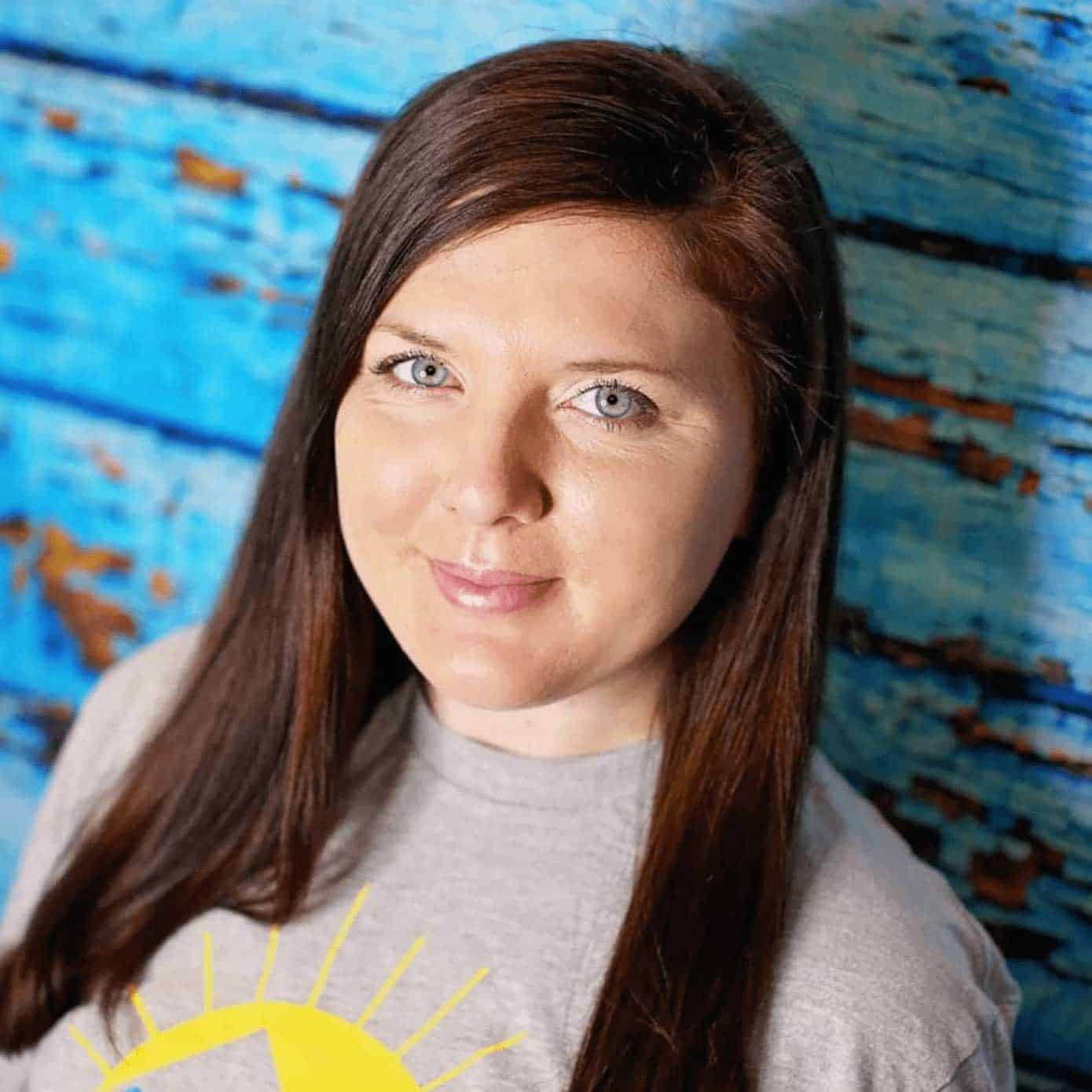 Orthodontic Assistant/Inventory Coordinator
Hi! I'm Brianna! I started out as a sterilization tech on the team and have since transitioned to being an orthodontic assistant! I also help the team with ordering our dental supplies and keeping track of our inventory. My favorite thing about working at Sunrise Orthodontics is the way everyone works as a team. Everyone is so positive and helpful. It truly makes working here a huge plus.
Outside of work, I enjoy spending my time with my lovely little family; my son Kaiden and boyfriend Anthony. We enjoy anything from watching movies together to going on walks to get ice cream.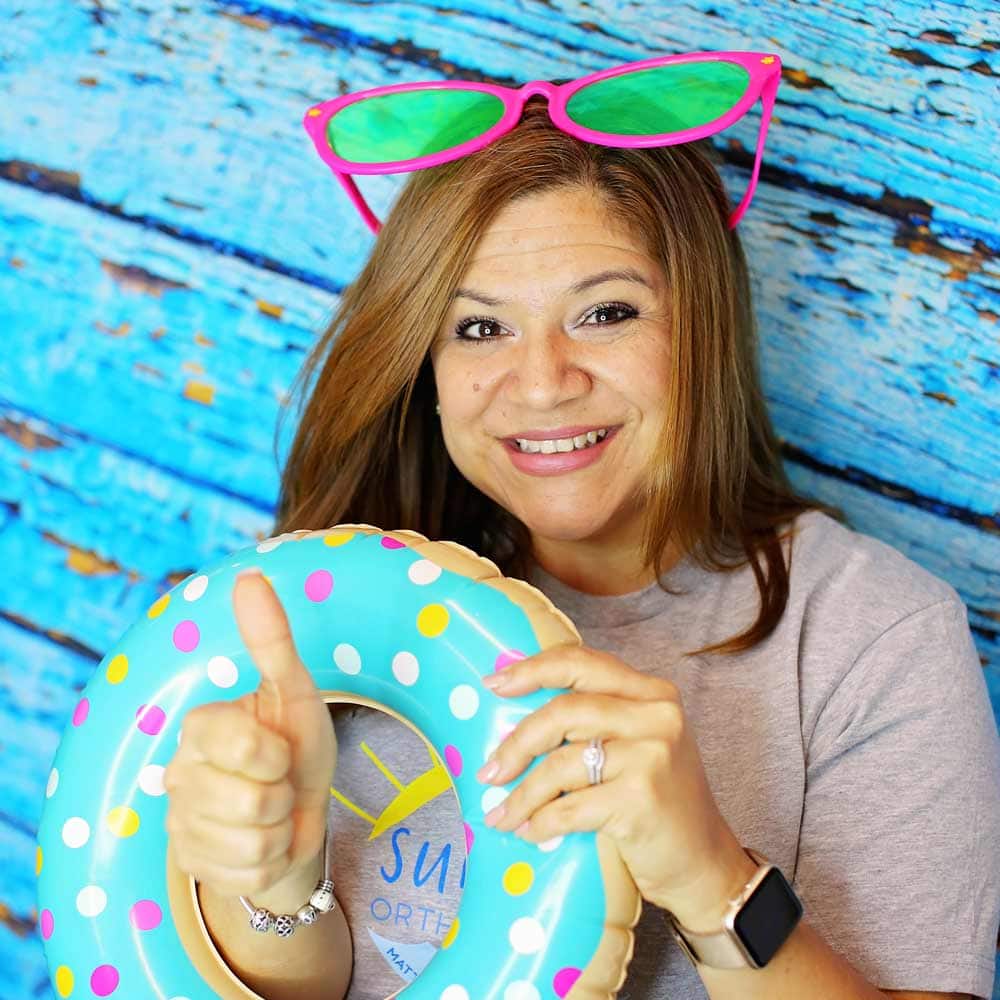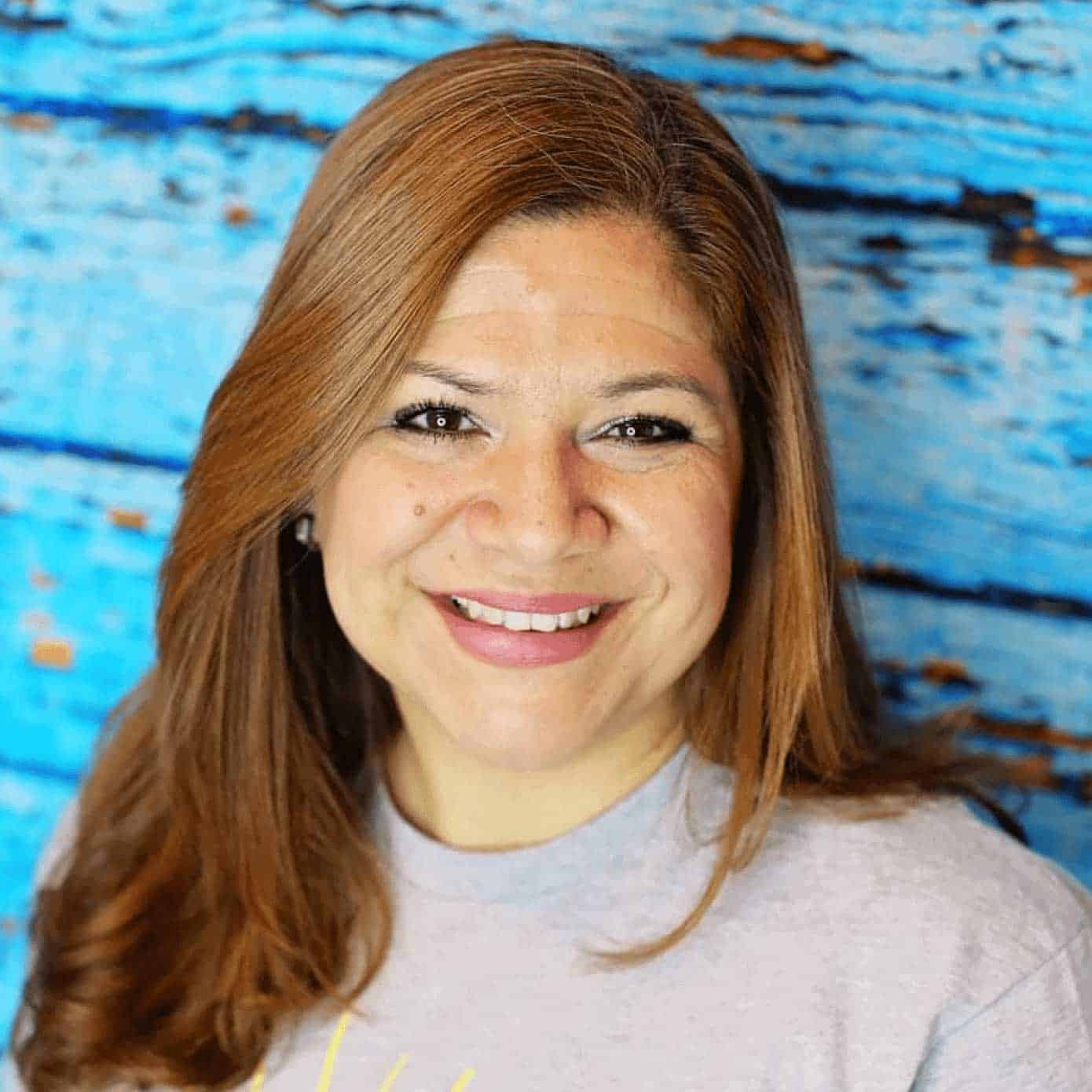 Scheduling / Treatment Coordinator
Hola! I'm Issa! I have been in several roles on the team since I started working here in 2019. I currently work as a Treatment Coordinator (TC) and Scheduling Coordinator. As a TC, I love getting to meet new people that come in for consultations and helping them obtain their dream smiles! I also speak Spanish fluently, so I love helping our Spanish-speaking patients in their native language to help make them more comfortable. I feel very blessed to work here. Having the opportunity to work for Dr. Sanders is incredible because I'm getting to know so many people, and I'm able to witness changes through their treatment, which is something really unique. I enjoy celebrating with each of them when they have their braces removed; those smiles are priceless!!! Dr. Sanders and all the staff are amazing people; they make me feel part of this family; it really is a happy place When I'm not at work, I am with my husband and my son. We are from El Salvador, so it's been fun getting to learn a new culture!!! We love to spend our time meeting new people, trying new foods, and exploring new places. We are super coffee lovers, so finding good coffee shops is a must on our weekends.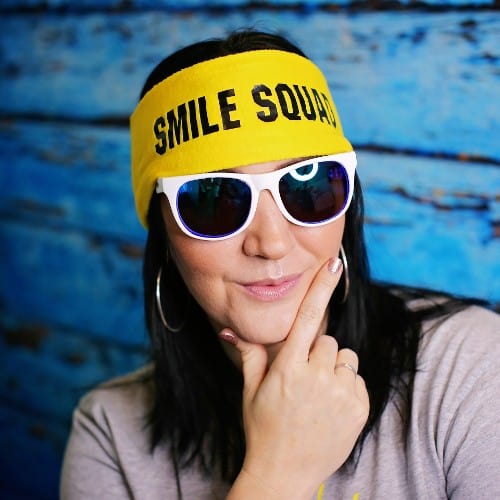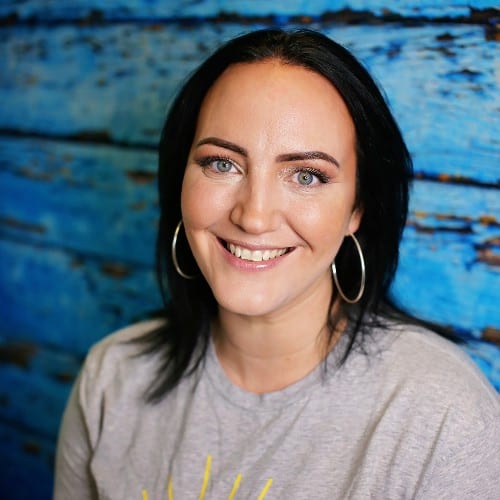 Private Insurance Coordinator
Hi there! I'm your reliable Private Insurance Coordinator. I also speak Spanish and provide support to the call center, and Spanish Interpreter at Sunrise Orthodontics. Since February 2023, I've been juggling scheduling, payments, and insurance inquiries, while keeping your accounts updated – your one-stop contact for all these needs!
The best part of my job? Overturning insurance denials and working with our fantastic team – the most supportive I've experienced in my 33-year career.
When I'm not working, you can find me Salsa dancing, running by the river, or on solo hikes. I'm a speed-loving ex-rollerblader, a hidden artist, and an occasional novelist and poet. As a US Army Veteran with 13+ years in the mental health and medical field, I bring diverse experiences to our team. Can't wait to assist you on your orthodontic journey!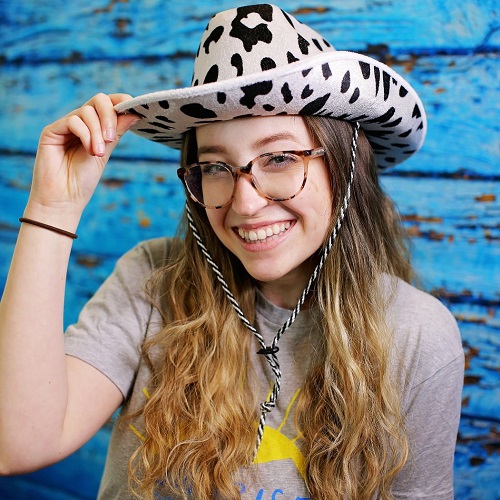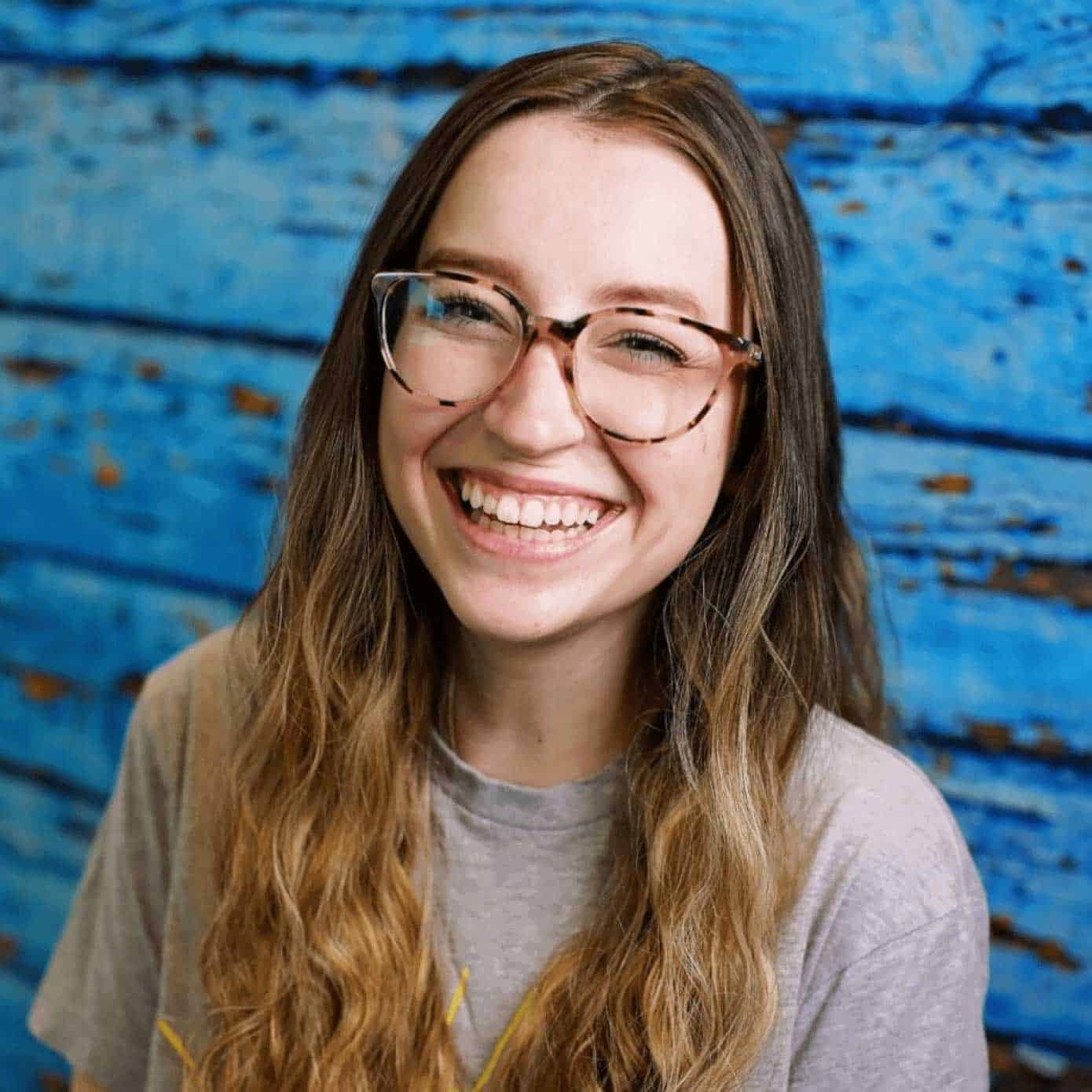 Lead Scheduling Coordinator
Howdy! I'm Mary. I started working here as a Scheduling Coordinator in March of 2022. As a member of the front office team, I get to greet our patients, answer any questions they may have, and help them with scheduling their next visit!
Although I am new to the dental field, I am very excited to learn and grow with such an amazing team of professionals. My favorite part about my job is getting to know our patients and seeing their transformation when they complete treatment! Nothing is better than seeing someone gain more confidence after achieving their new smile, and I think it's really special that we get to be a part of that journey. I love working on this team because everyone has been so kind and welcoming to me since I've started working here. Everyone genuinely cares about one another and we always find a way to make the day a little extra fun!
In my spare time, I enjoy watching movies, participating in escape rooms and trying new local restaurants. I can also play the flute and have the cutest pet cat named Cleo.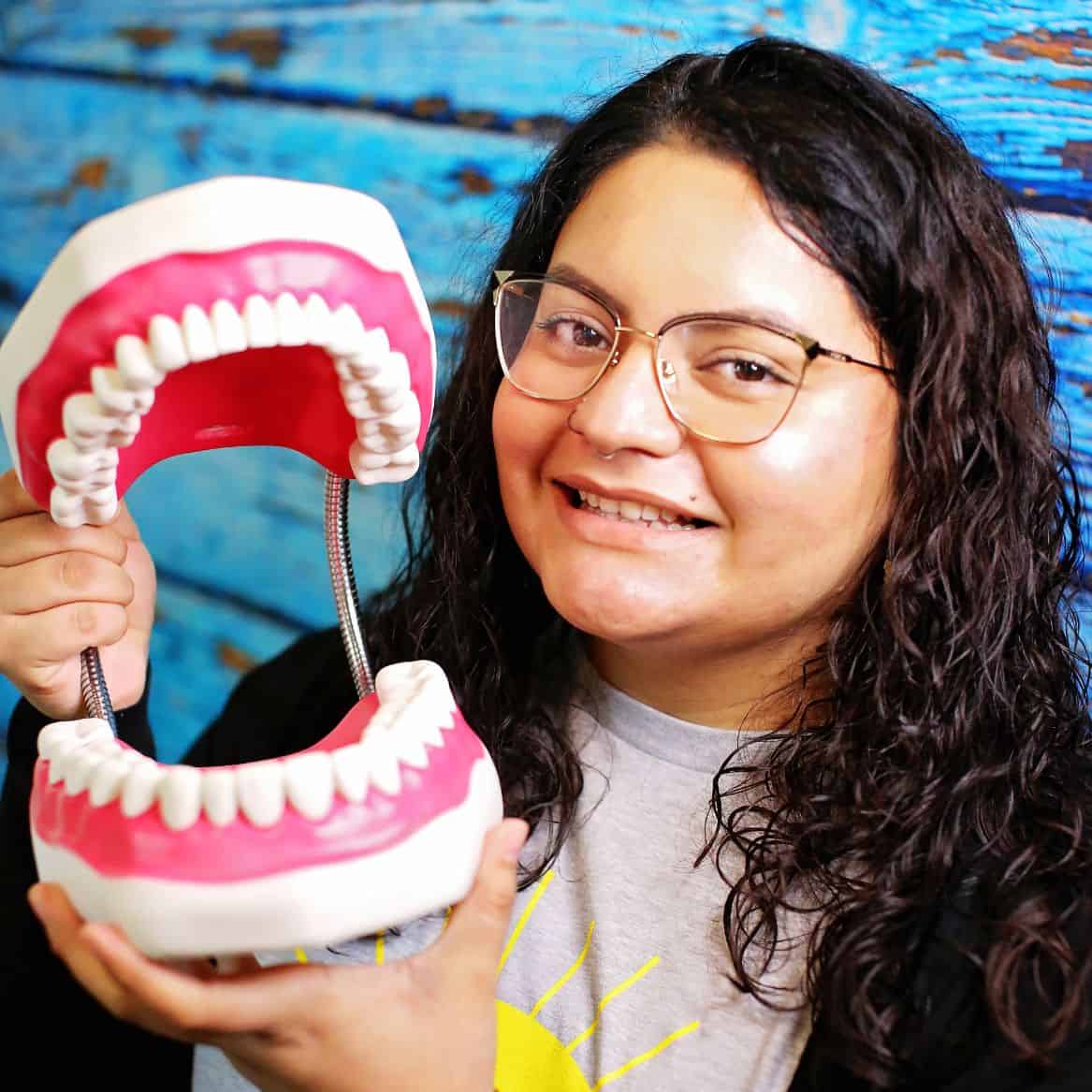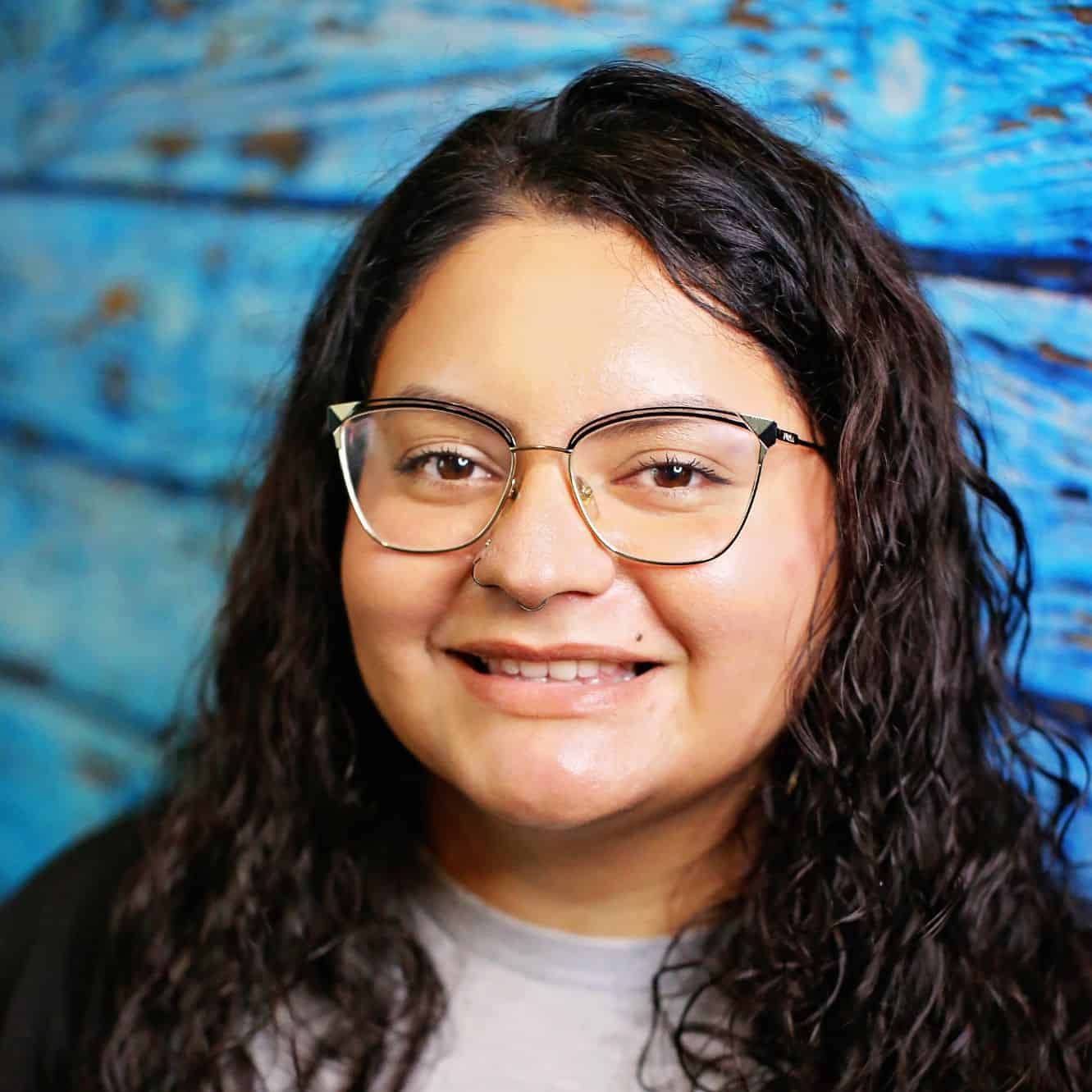 Bilingual Spanish/English Scheduling Coordinator
HI! I'm Yesenia. I'm a scheduling coordinator and have fun welcoming everyone into our offices; I love getting to know our patients! I truly enjoy being able to help our Spanish community feel welcomed and comfortable. I started working here in 2022. I do not have any prior educational/background in the dental field but I love how welcoming my team has been in helping me learn the ropes around here.
My favorite part of my job is seeing the process and the transformations that our patients go through. Everyone loves to have a great smile and I love seeing our patients achieve that!
I enjoy working with our doctors because they are so caring and always want the best for our team and our patients. I also love working with my team because everyone is so helpful and welcoming!
A little bit about myself is that I like outdoor activities, and love spending time with my family. Some of my hobbies include hiking, reading, and watching anime. My favorite anime is One Piece!! 🙂 If you have any recommendations for books, hiking spots, or anime please share them with me when you see me in the office!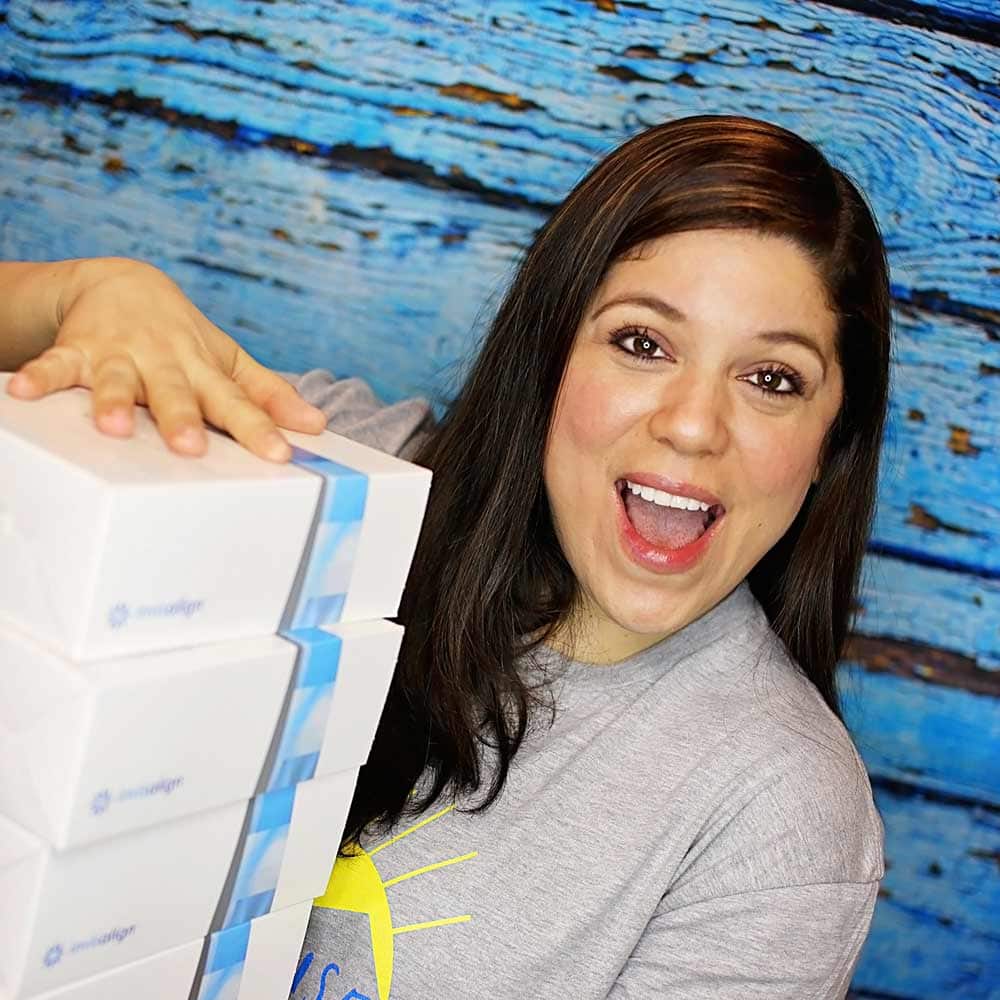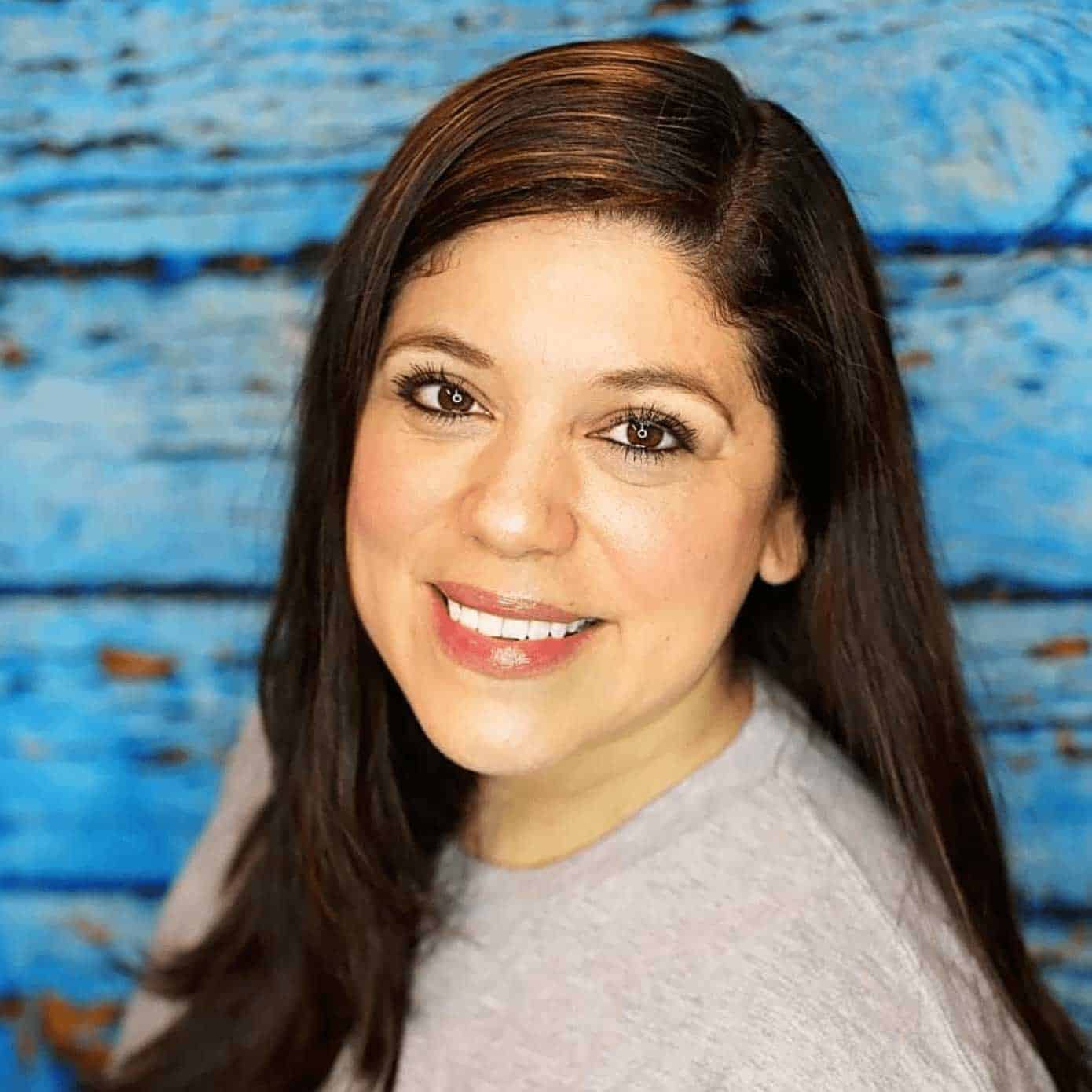 Registered Dental Assistant / Spanish Interpreter
My family moved from Guadalajara, Mexico to California in 2016. Originally, I was born in San Francisco but moved to Guadalajara to complete my education and formal training as a foreign dentist. Since calling California home, I am blessed to have found a job where the work atmosphere is awesome. There are a lot of patients here who provide me the opportunity to practice orthodontics, which I love. These are a few of the things that make me smile and I hope to share with my patients.
The two most important people in my life are my baby daughter and my husband. On weekends, I look forward to long walks with my daughter and soaking in the moments I see her laugh and grow. Some of my favorite things include Chinese food, R & B music, and watching the show "Friends."
Una sonrisa es única. Sonríe siempre.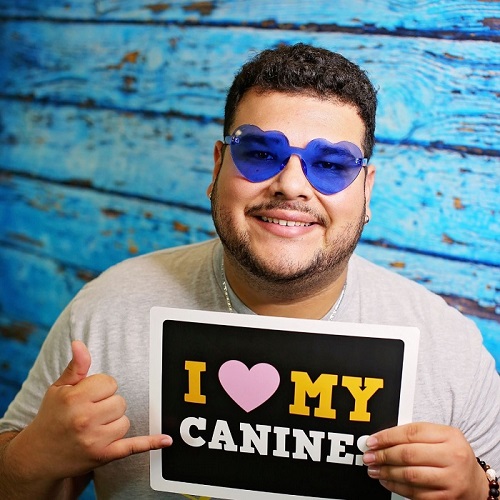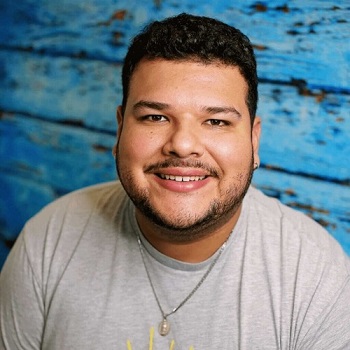 Lead Call Center Representative
Hi, I'm Jon! I assist patients in English and Spanish with any questions in regard to their treatment, appointments, or financial matters. My goal overall is to make sure every person has a positive and stress-free experience during their time with us.
New to the dental field in 2022 I have already learned so much! It's so hard to narrow it down, but if I had to choose the best part of my job, it's definitely the interactions with our patients and seeing their incredible smiles. The joy on their face when they see their brand-new smile is the best feeling! It makes coming to work every day fulfilling and rewarding.
I like working here because each day is a new experience, and I learn something new. Our entire team makes every day a lot of fun. Is it really work when you're enjoying what you do?
I spend most of my free time with my better half Erika and our 3 dogs Itachi, Myla, and Lulu. I'm definitely a homebody. I love watching movies, anime, and sports, listening to music (especially my vinyl records) and working on my vintage clothing/antique business called Anita's Attic, which is named after my late grandmother. When I do decide to step out of my little cave, I love going to the beach, concerts, or any sporting event lol. I also like trying different local coffee shops, and restaurants, and love getting lost in different cities and countries I visit; as I always say "Explore, Meet New People, and Enjoy Right Now!"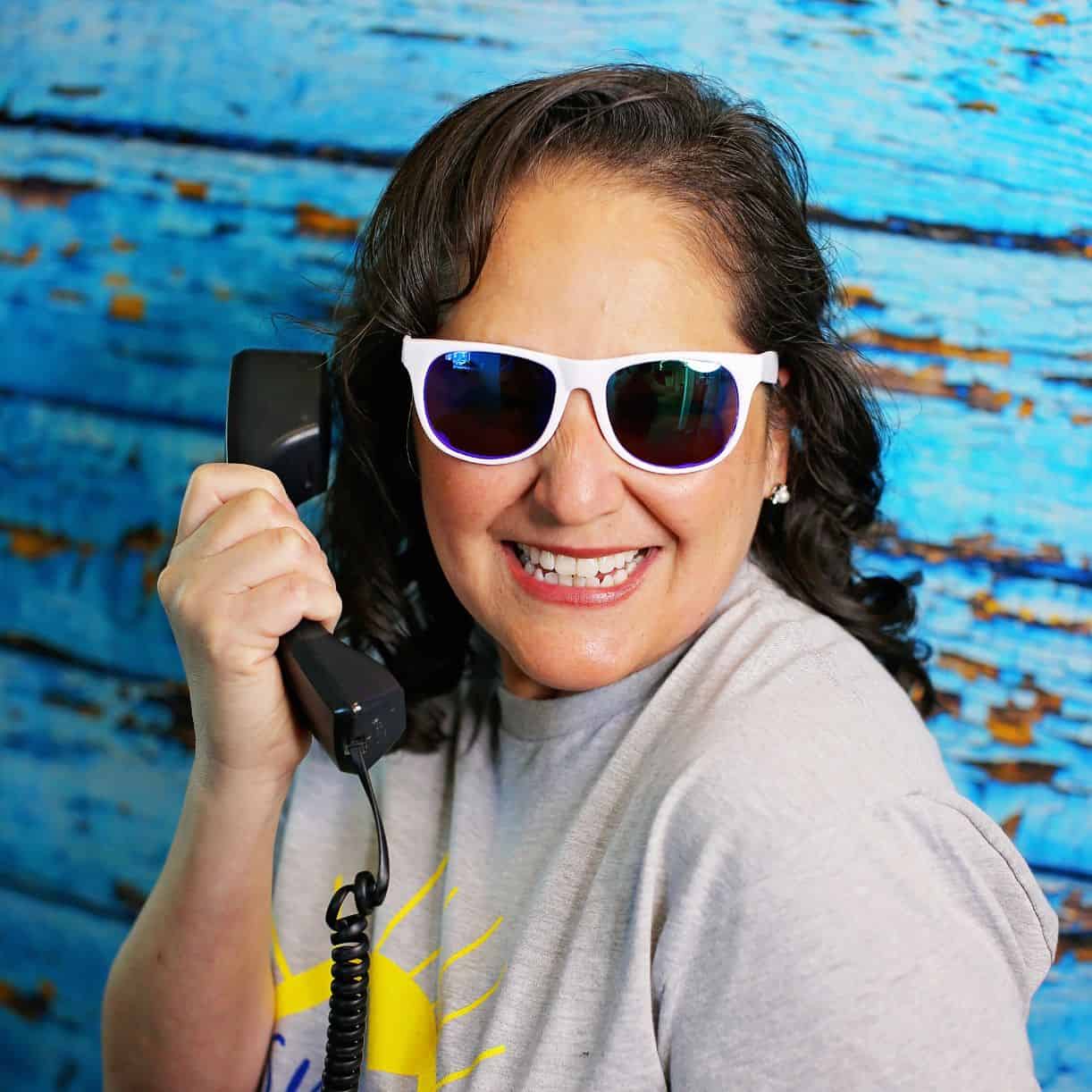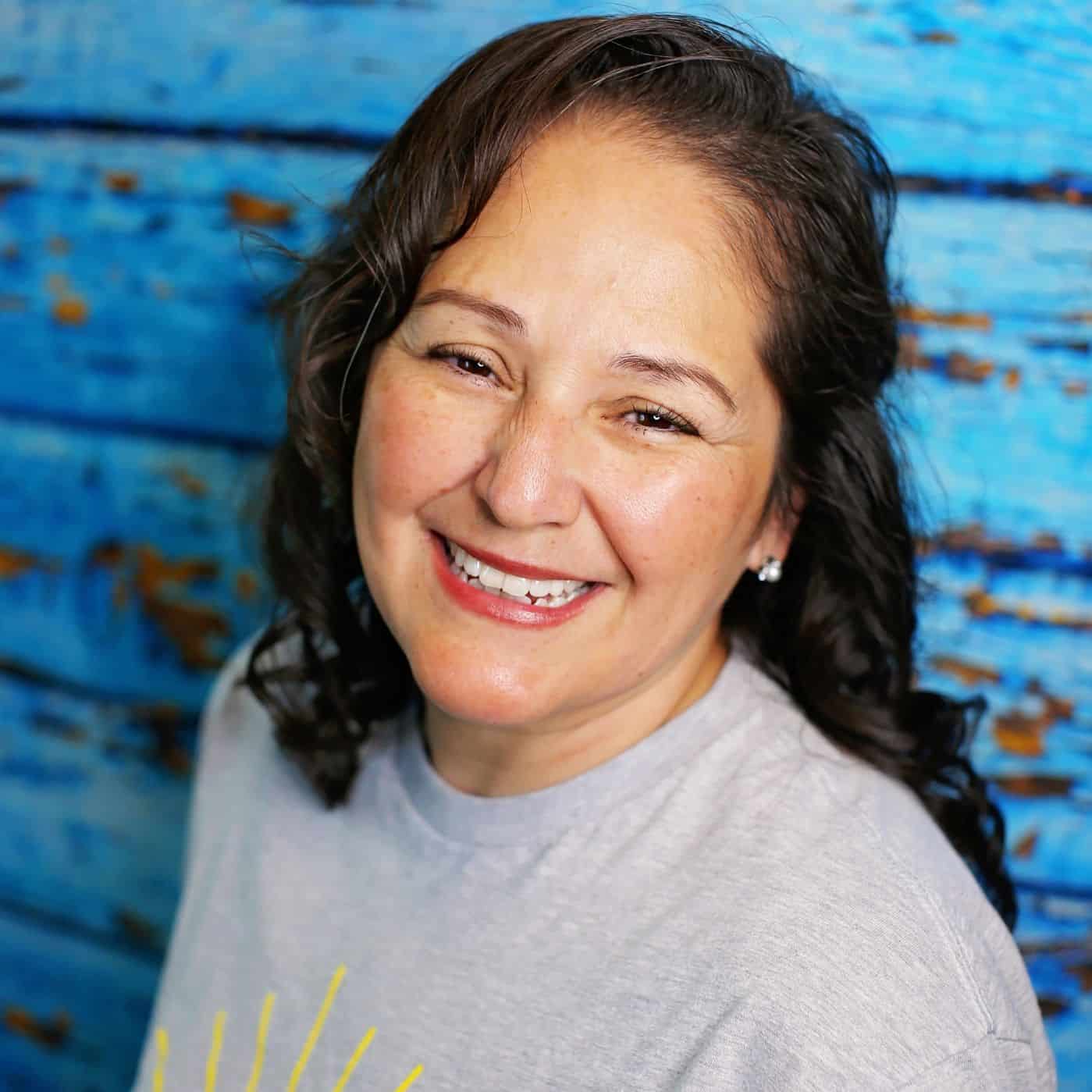 Call Center Representative
Hi! I'm Teresa! As a call center representative, I help with answering phones, helping patients, and assisting with marketing and insurance. I started working with the team in 2021 which is also when I began my journey with a career in dentistry. Although I am new to the dental field, every day I learn something new and Sunrise Orthodontics has allowed me to grow in such a short time.
My favorite part of the job is coming to work and being ready to learn new things every day. Both Dr. Sanders and Dr. Kim are very caring and always willing to help patients. I enjoy working with the entire team as they have been extremely helpful and patient in my growth here in the practice.
I love to spend time with my two sons and husband. We enjoy cooking together as a family and love watching shows such as the Discovery Channel, Chopped and Jeopardy. We enjoy going to the ocean whenever we are able to and when the weather permits specifically Fort Bragg is our favorite place.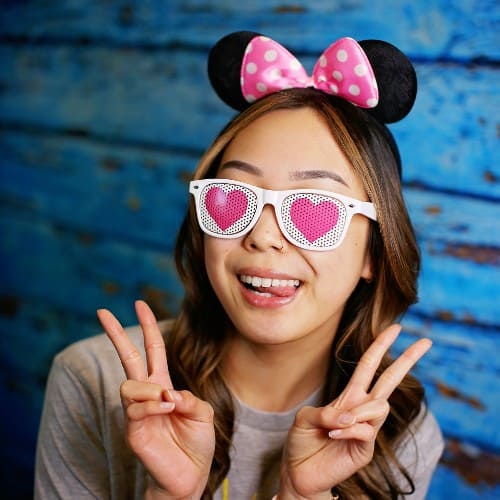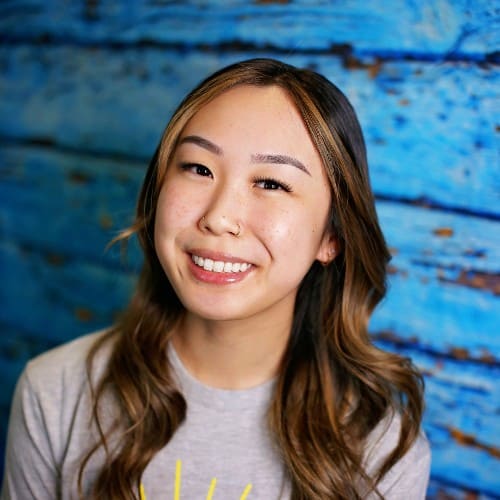 Hey there! I'm one of our devoted Orthodontic Dental Assistants at Sunrise Orthodontics, where I've been creating beautiful smiles alongside our doctors since March 2023. From chair-side to the lab, my favorite part of the job is communicating with you, our wonderful patients!
Beyond work, I cherish expressing myself through painting, enjoying a skate in the park, or enhancing beauty as a licensed esthetician in my spare time. Whether I'm helping craft confident smiles or perfecting lash extensions, it's all about making people feel great. Can't wait to see you in our office!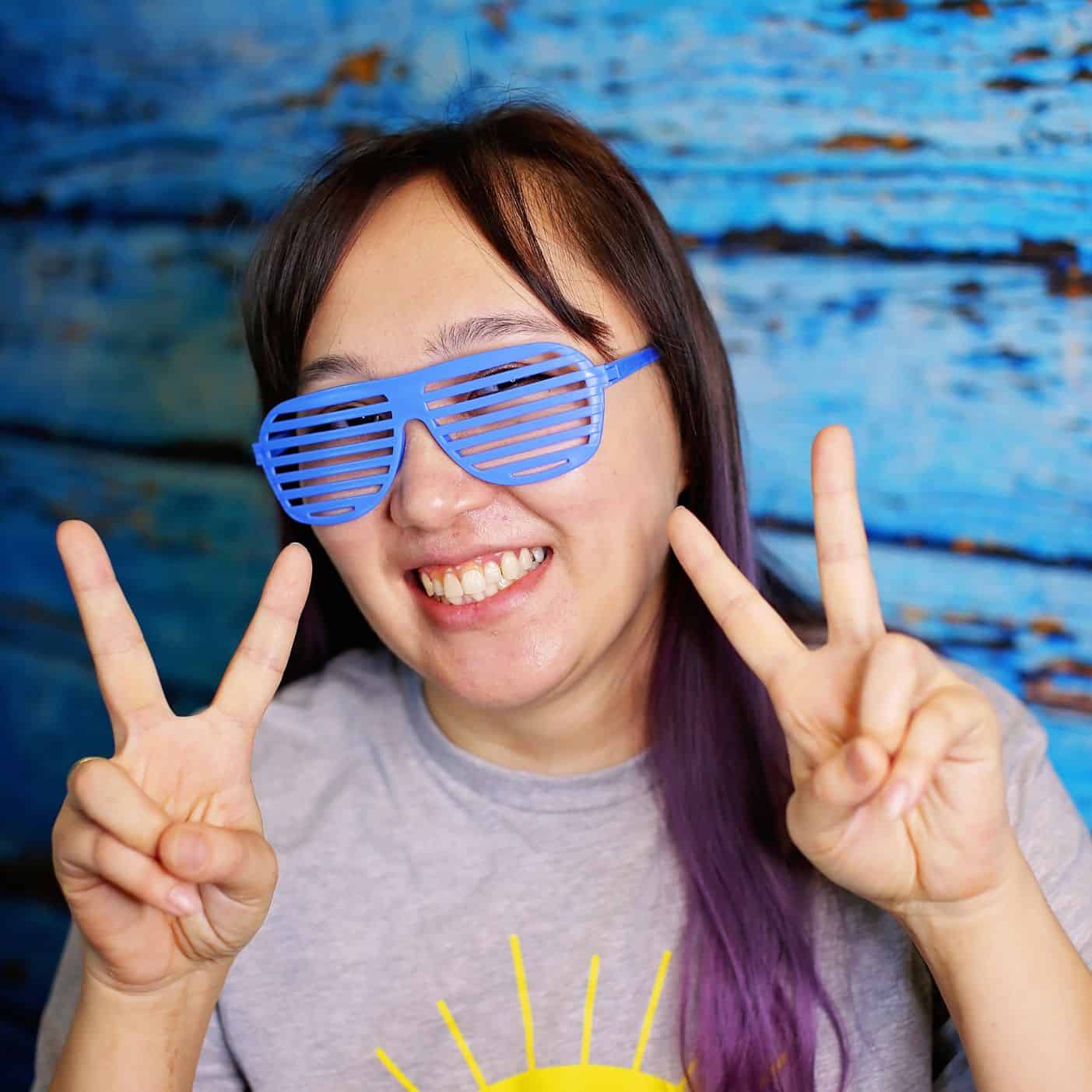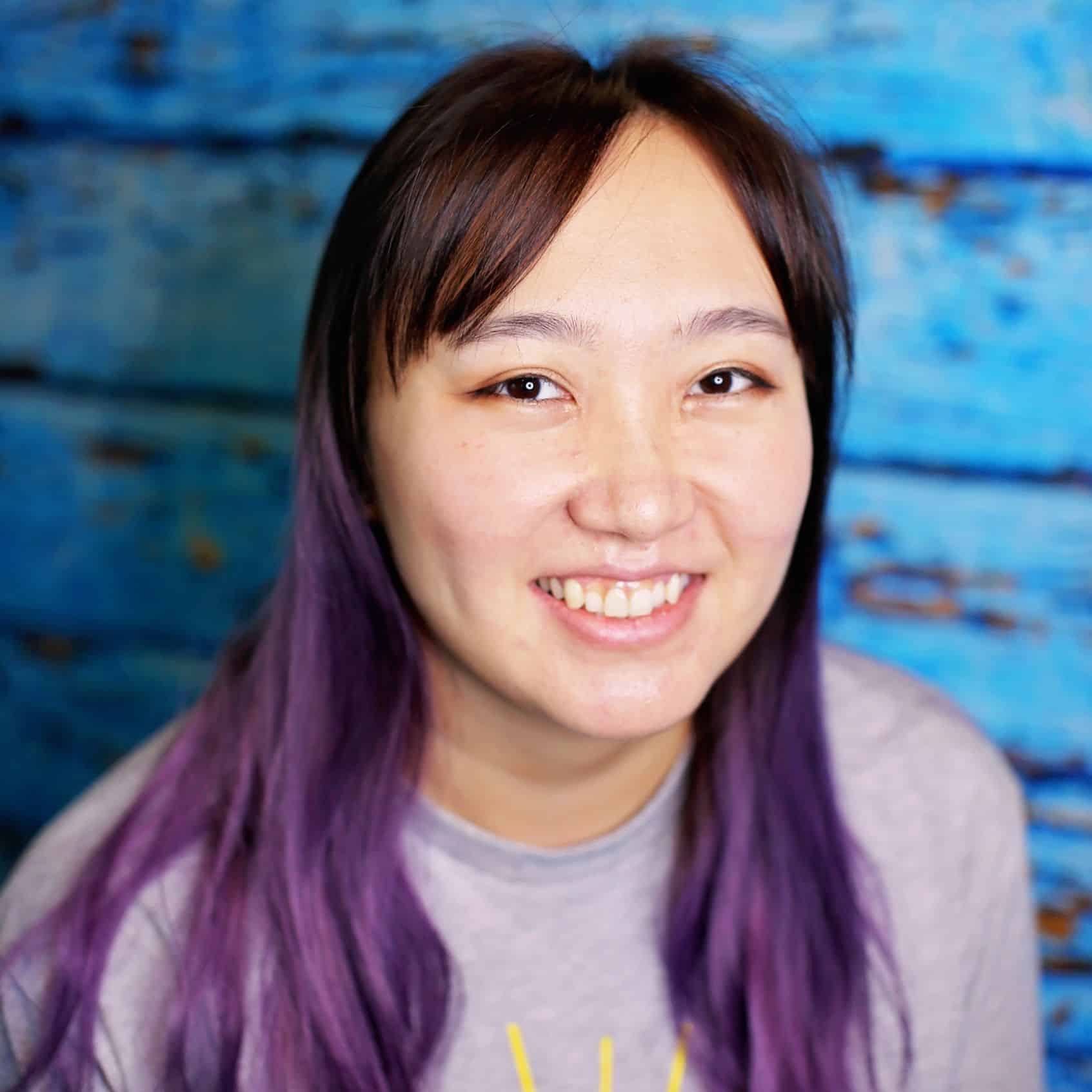 Hi! I'm Buyanzaya, but you can call me Zaya for short! I was hired as an orthodontic assistant in 2022. I help prepare patients for treatment and assist orthodontists. I started my career in dentistry in 2012 and actually received my degree in dentistry in Mongolia. I love working here because every day I get to learn new skills everyone is so friendly, and they make me feel welcome. I have two kids, a boy, and a girl, and my husband is a sushi chef at Mikuni! I also love to crochet and do pretty much any other craft! Can't wait to meet you!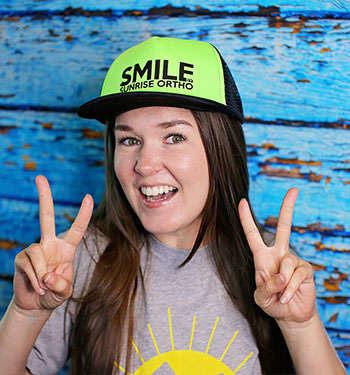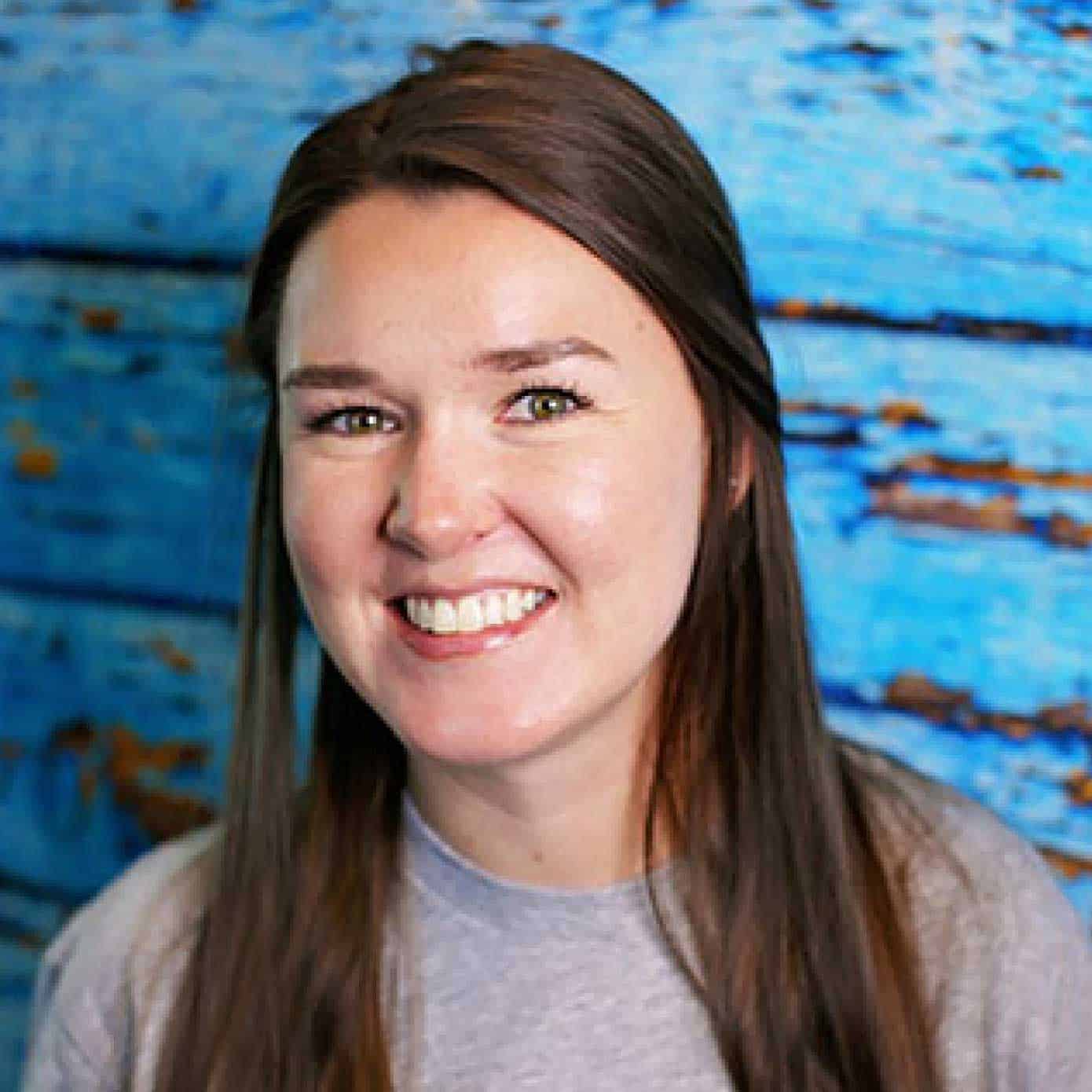 Hi, I'm Caitlin and I work as an orthodontic assistant! My job entails providing chair-side assistance to the orthodontist(s) and ensuring that patients are well-informed about orthodontic procedures, and how to properly care for their braces, retainers, and Invisalign.
I began working at this office in late 2021; I started work in the dental field in pediatric dentistry as a dental assistant for a year, then made the switch to orthodontics.
My favorite part about being an orthodontic assistant is that I get to help create smiles that boost patients' confidence and self-esteem. I feel so lucky that I get to work with this fun and energetic team! Every day, I'm still so amazed at how knowledgeable and caring the doctors and the team are.
A little bit about myself, I have 2 children who will soon start their orthodontic journey, and I'm so excited! When I'm not at work I enjoy hiking, camping, dirt bike riding, going to live shows, and traveling.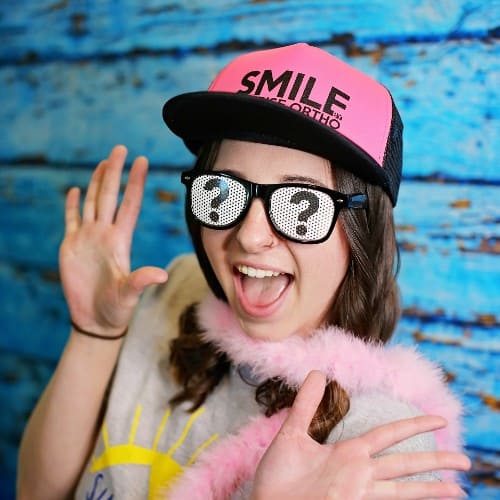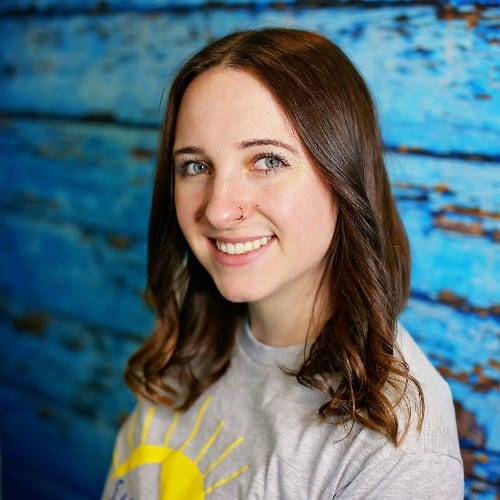 Hi, I'm Isabelle (Izzy), your enthusiastic Ortho Assistant at Sunrise Orthodontics since May 2023. As an adventure-loving mom to my darling 3 year old daughter, I cherish family time, whether it's by a lake, beach, or expressing my creativity through dance and art.
Ortho assisting is more than a job for me; it's a passion. Seeing the joy on my patients' faces when their braces come off is priceless, and I treasure our heartwarming conversations.
Working with Dr. Sanders, Dr. Kim, and our dedicated Sunrise team is a dream come true. They inspire me daily, nurturing my confidence and knowledge. Here's to your beautiful smiles!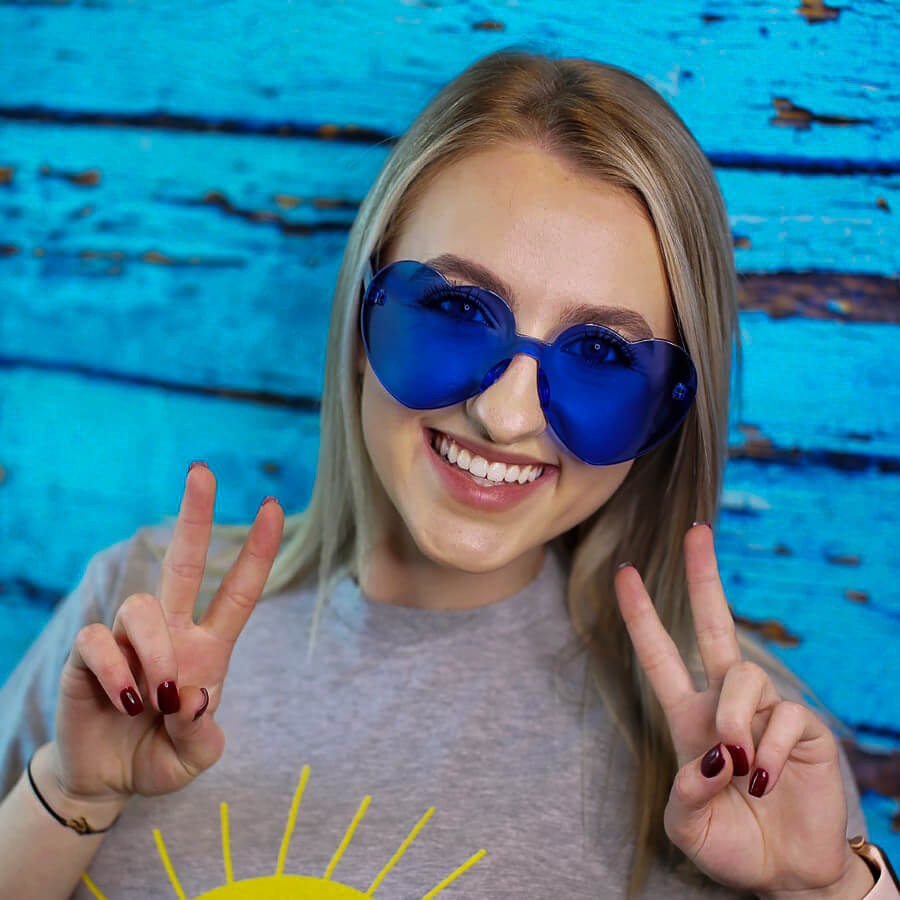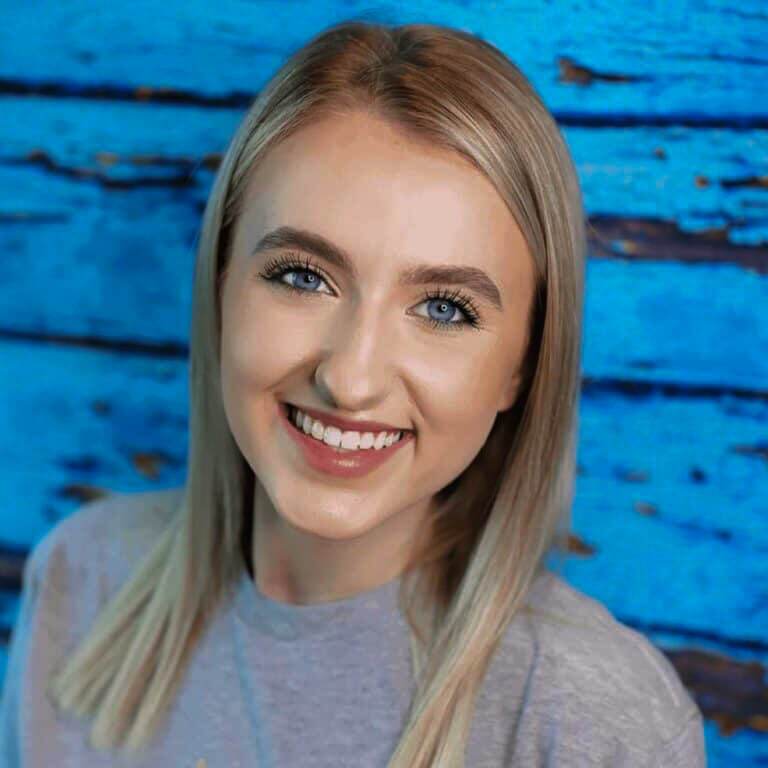 Hi, I am Loreana! I am so happy to be a part of the Sunrise Orthodontics team as an orthodontic assistant. Most of the time you will see me working chair-side helping our patients and orthodontists. This is my first job in the dental field, and my favorite part of it is getting to know all our patients, and seeing everyone become even more confident and happy with their smile.
It all started out in 2015 when I was a patient at Sunrise Orthodontics. I always felt so great and welcomed coming to my appointments, that I ended up going from patient family to work family. Our team is so caring, welcoming and always ready to help which makes our job even more enjoyable.
I have a brother and two sisters; we are all so close and I love them all so much! Outside of work, I spend most of my time with my family. We love going on trips, but we also really enjoy just spending our days at our home cooking lots of food and spending time together. I have an amazing boyfriend named Ross who has made Washington State feel like my second home. I can't wait to meet you at your next appointment!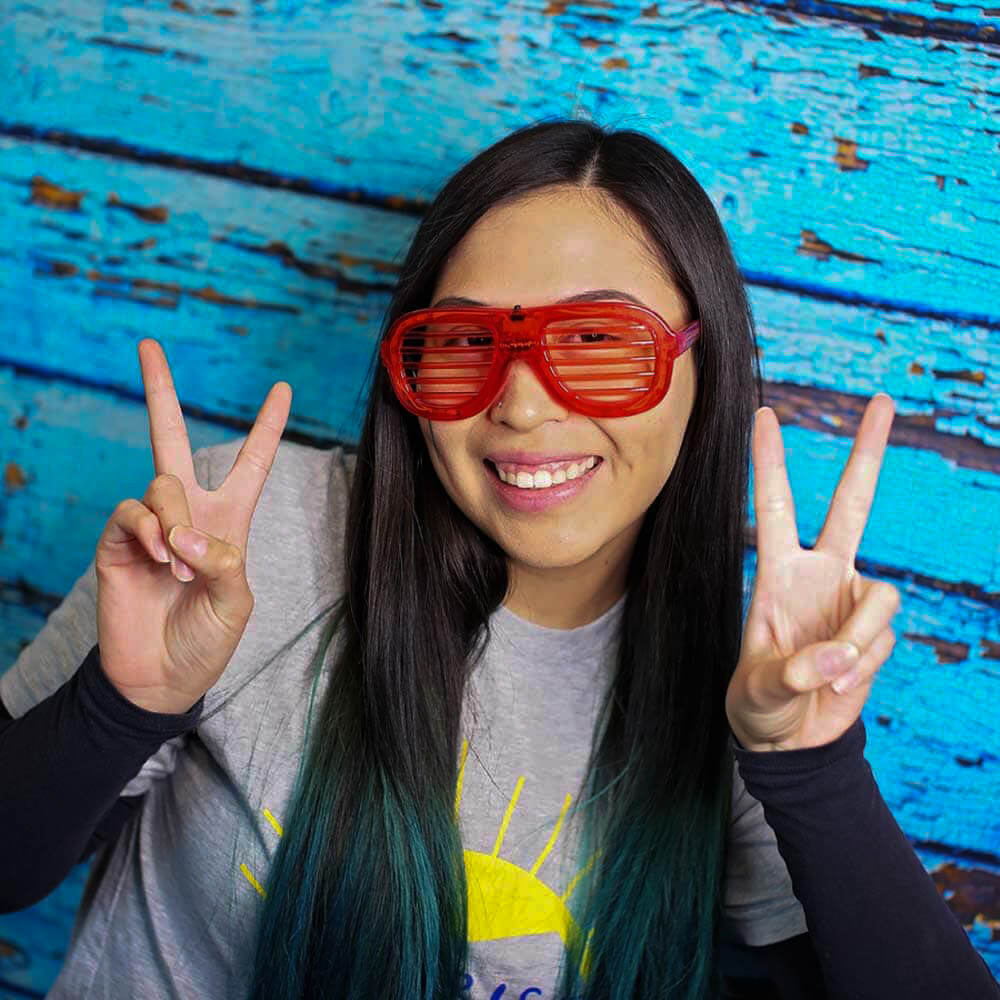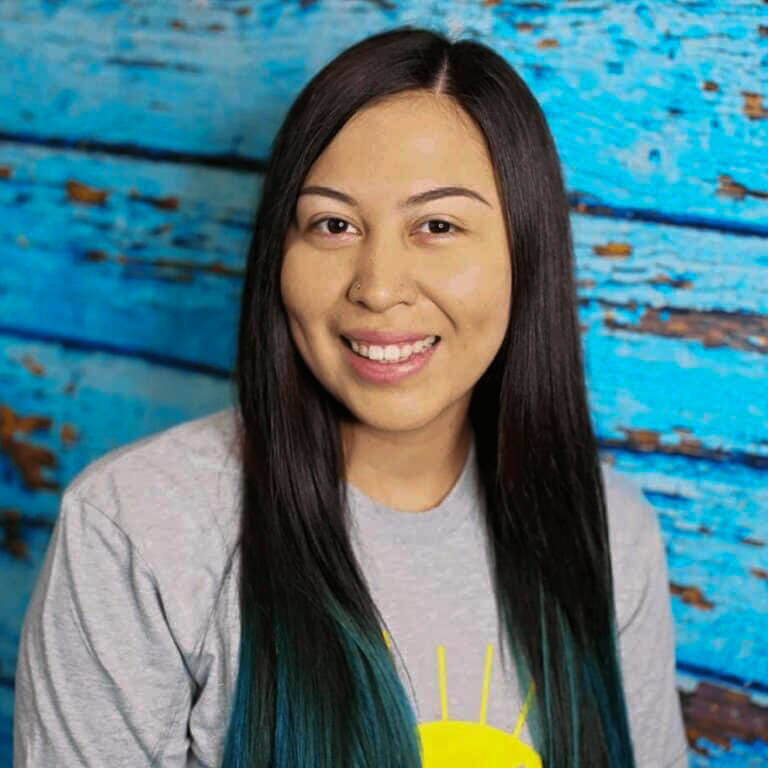 I started working here in 2020 as a sterilization technician and have since transition to be an orthodontic assistant! I love it so much! I have been learning so much about orthodontic assisting which has allowed me to be a great help to the team and our patients. I also love working in our lab when I get the chance. I have fun making retainers! I love working with the doctors and the rest of the team because everyone is so supportive and nice to me and they push me to achieve things I didn't think I could! Everyone in the office feels like family to me since we're together for most of the day! Outside of work I love to be active and visit new places. I love hiking, fishing, kayaking, swimming, biking, long walks, and when it's snowing I love going to the mountains to go sledding. I also have a store on Etsy and Instagram where I sell customized cups I enjoy making in my spare time. If I'm not doing any of these things you can catch me binging on Netflix shows.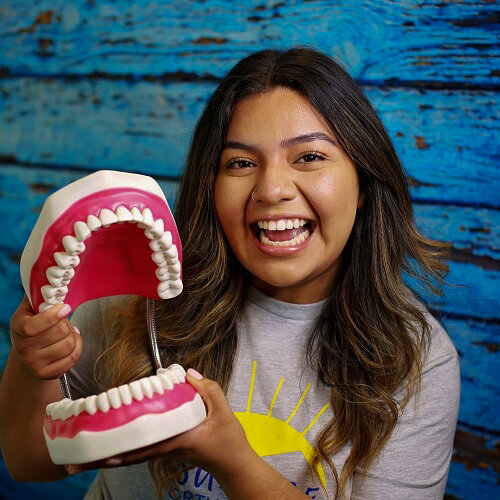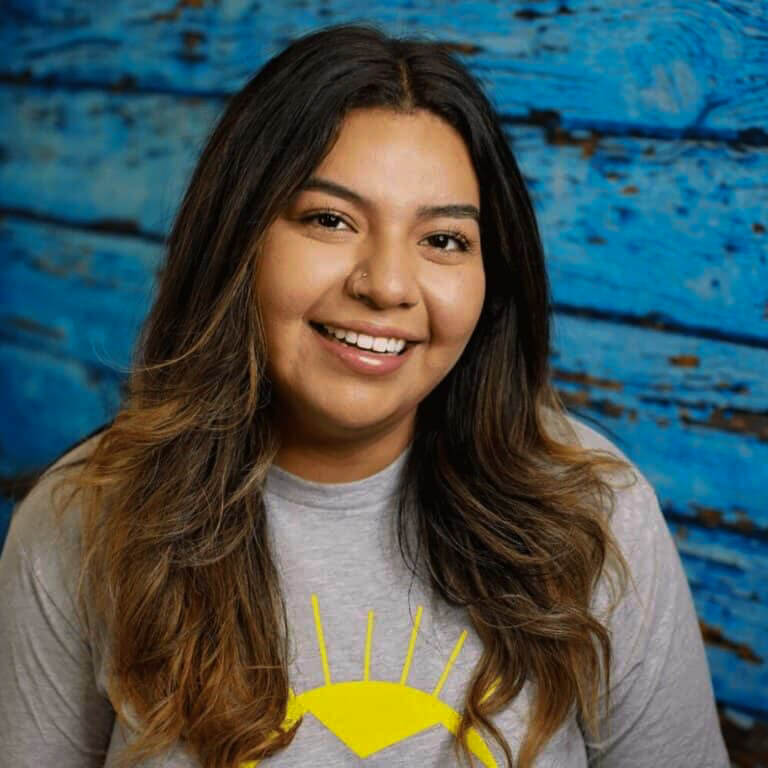 Hi my name is Yasmin! I am a registered dental assistant here at Sunrise Orthodontics. My job is to educate patients at each and every appointment after helping assist doctor chair side! I began working at this office May of 2022, and I began in the dental field early 2021. I graduated from Carrington College from the RDA program.
My favorite part of my job is the beautiful, satisfying smiles everyone leaves with at the end of treatment. It feels good to know I helped with someone's confidence. Here at Sunrise Orthodontics, we have an amazing team, the doctors are happy to educate all of us and they aren't afraid to have a little fun. All of the assistants never fail to want to help one another.
When I'm not working in office. I enjoy a good book with a cup of coffee. Or I'm outside enjoying nature, moving my body under the sun!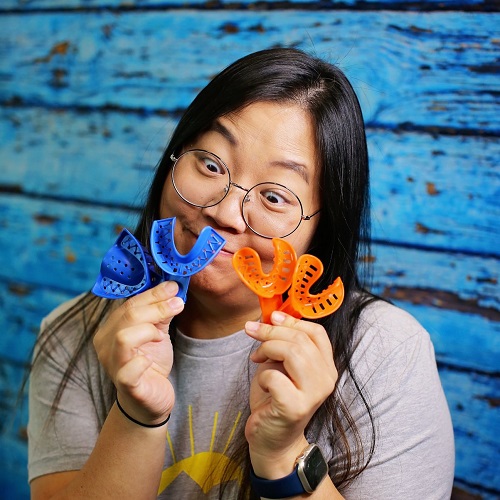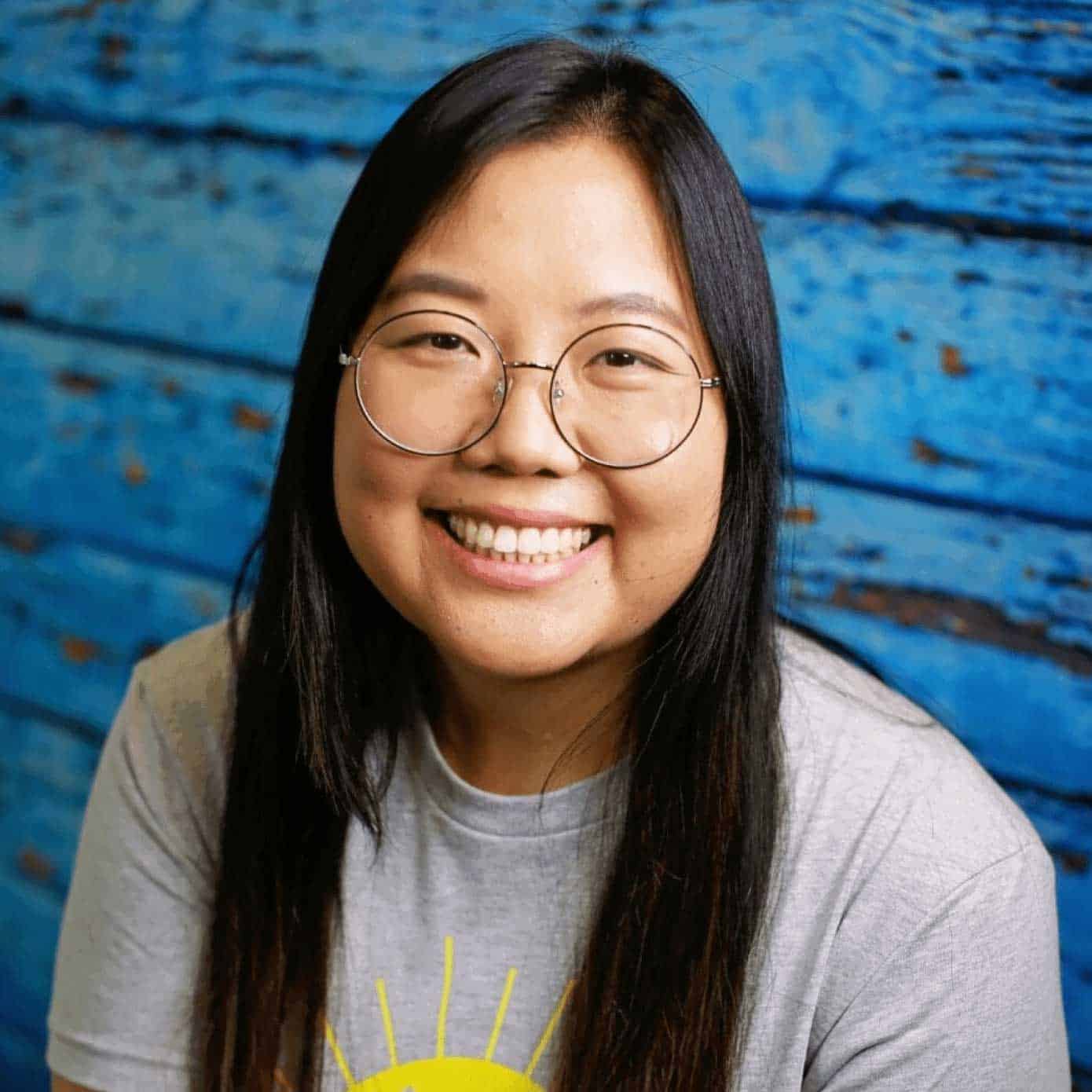 Lab and Sterilization Tech
Hi! I'm Julie. I spend most of my days in the lab hard at work making retainers and appliances. New to the industry, I started working for Sunrise Ortho in 2022. While I don't have in-classroom dental
experience, I spent my entire life being very involved in my dad's career as a dental technician. I guess you can say I learned through experience, and it seems to run in the family!
I've grown to really enjoy making appliances, especially when I think about the fact that I am making a difference in patients' smiles and lives. I also have some "neat freak" tendencies so it's been fun to keep all of my lab equipment organized and ensure everything runs smoothly.
I love our team! Everyone is kind, friendly, and hilarious, and makes coming to work so much fun.
In my free time, I'm usually spending time with my sisters and friends. We're all pretty laid back and we love traveling together, going camping, paddle boarding, hiking, and playing sports like Spike ball and pickle ball. When I'm by myself, I usually read and create art on my iPad.